The Ridge at Taluswood, 2269 Nordic Drive, Whistler, B.C.
The Ridge is located at 2269 Nordic Drive, Whistler, BC. Originally quoted in the developer's brochure as the "…benchmarks of contemporary mountain architecture. They stand on a commanding prow of land affording panoramic views of the Tantalus range…" True indeed. However, it depends where in the Ridge you are situated for those panoramic views.
Buyers either love the remoteness of Taluswood, or they want something closer to the action of Whistler Village. There is no bus service up to Taluswood, so you are either taking the car or a cab. Unfortunately, it is not feasible to walk down or up from the nearest bus stop on Eva Lake Road, as there is no sidewalk. This is especially true in winter when snow is pushed against each side of Nordic Drive.

However, the Ridge has superior ski access to Whistler Mountain, so it is always worth considering. – Marion
Table of Contents
Active Listings
The number of listings in the Ridge is typically no more than one a year on average. Therefore, it is important to have researched your options and be ready to pounce.
To see what is listed for sale in other Whistler ski-in ski-out locations as featured on this website, click through to Active Ski-in/Ski-out Listings. In addition, another page to check out is the Market Update page on this site. Monthly statistics break down the market into segments and neighbourhoods.
Location
Location on Whistler Mountain
This video was recorded from the Creekside Gondola in March. Therefore, it should give you a sense of the location of the Lookout on the side of Whistler Mountain. Plus you can see how much snow we still had to enjoy.
Drive From Whistler Village
With only a six minute drive by from Whistler Village to Taluswood, you are so close to the shops and services when you decide to partake. Another way to look at that is to think of weekends and holidays, when I expect owning in Taluswood would be a relief to some.
Google Map
Civic Address Map
From this civic address map you will see that there is nothing between the slopes of Whistler Mountain and the Ridge at Taluswood. However, the map does not show the topography but rest assured, there are unobscured views from the front row at the Ridge. In essence an unobstructed view means unobstructed light coming into the property.
Drive to Creekside: video
The drive from Taluswood is essentially takes basically the same time as driving from Taluswood to Whistler Village. In essence, just under six minutes.
Street View
The street view video is a drive around the development. When you view the ski-in ski-out trail video below, there is a walk around section.
Photo Gallery
Some photographs to show you just how special the Ridge at Taluswood is. These photos were taken in February.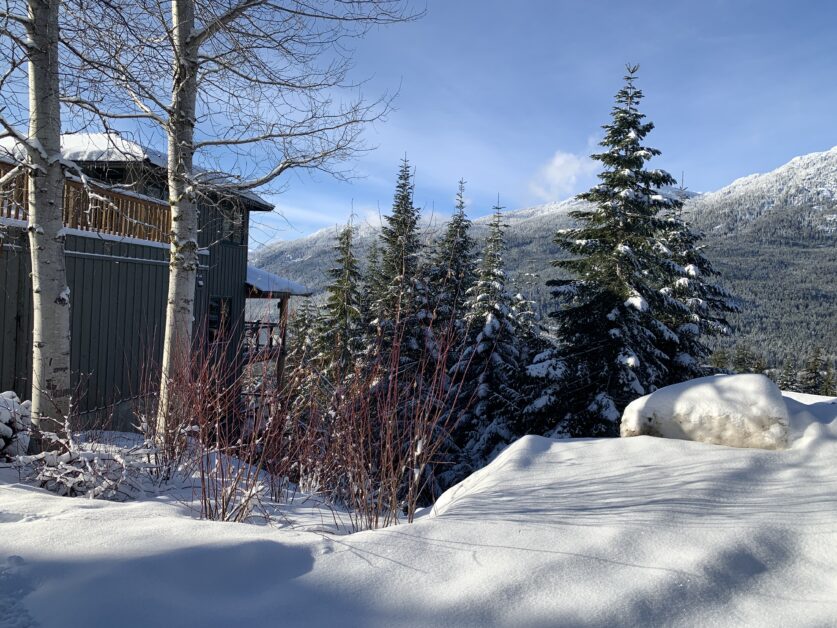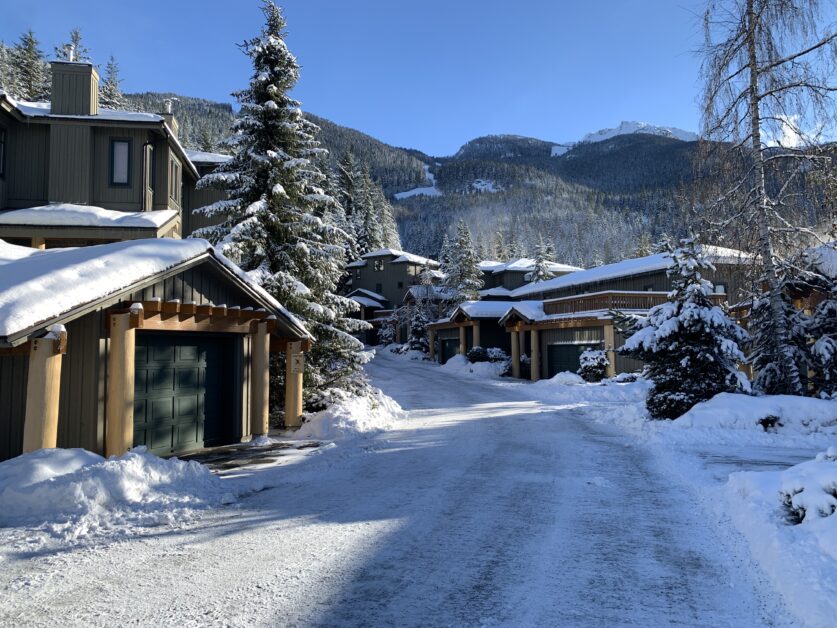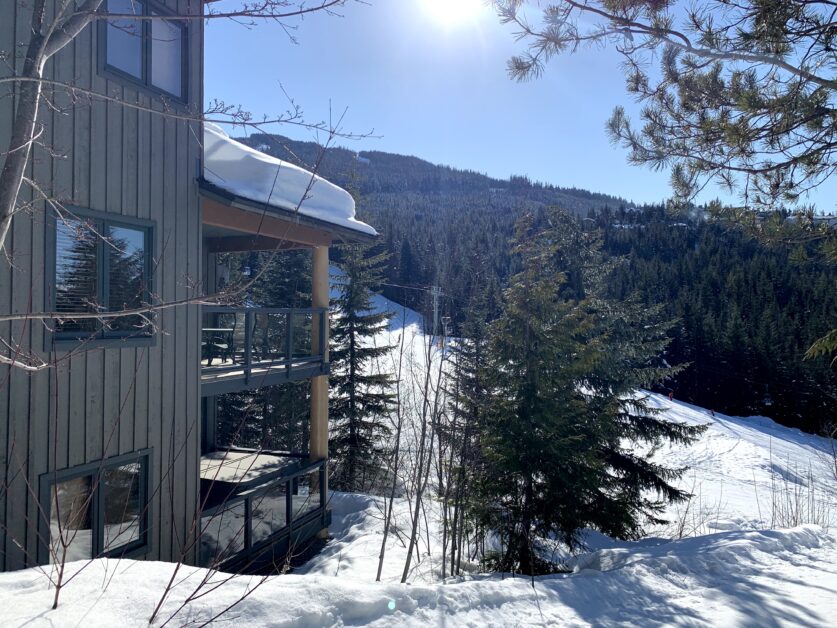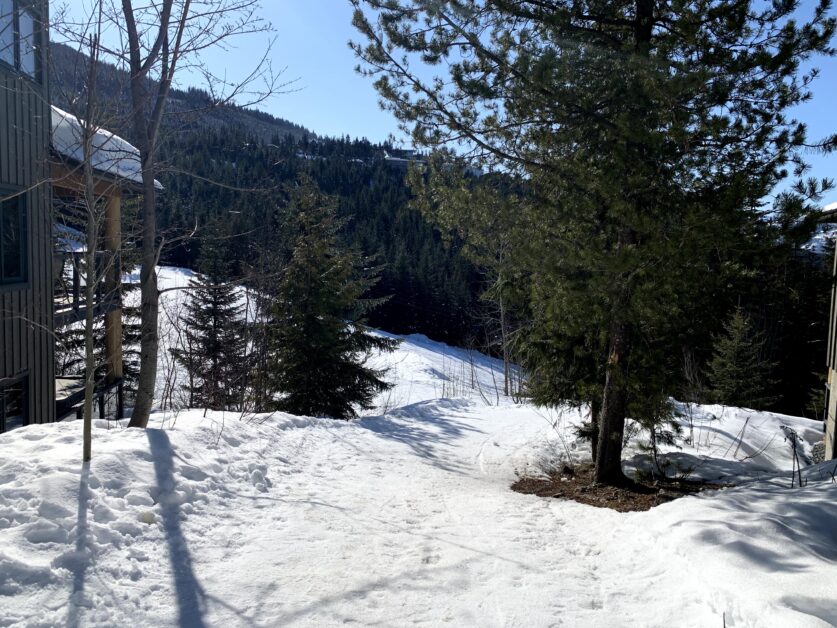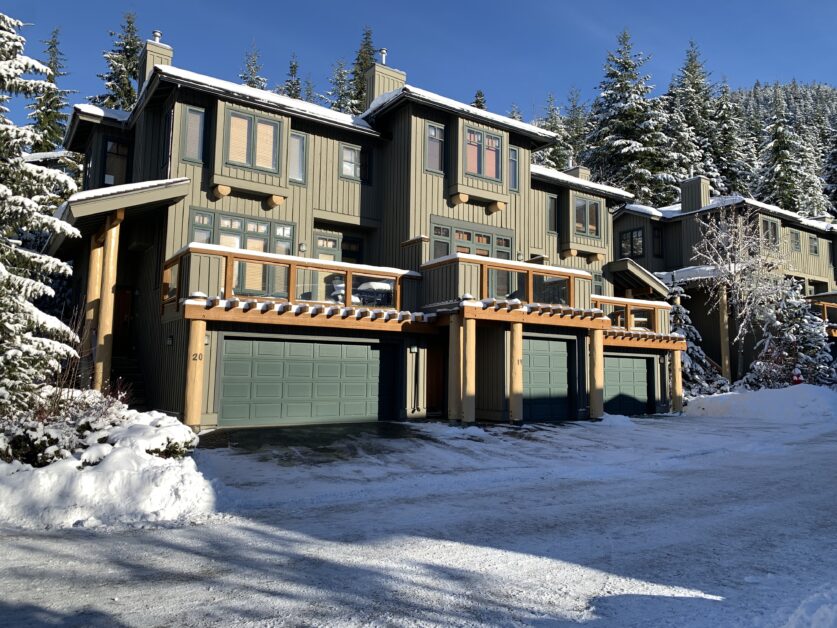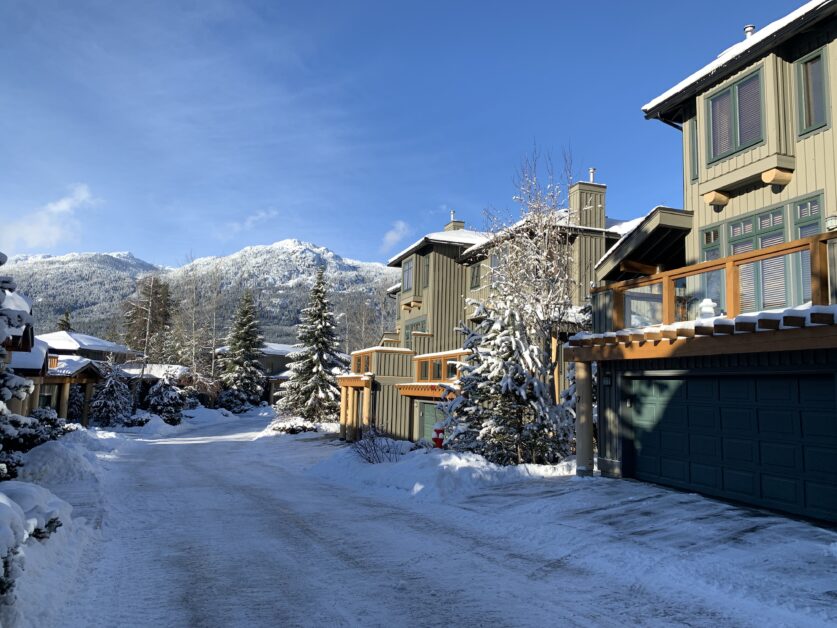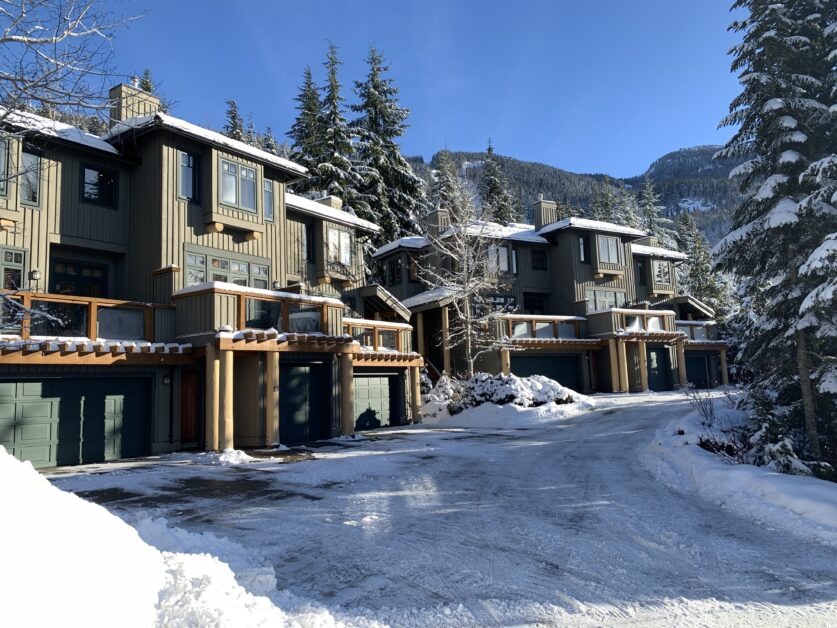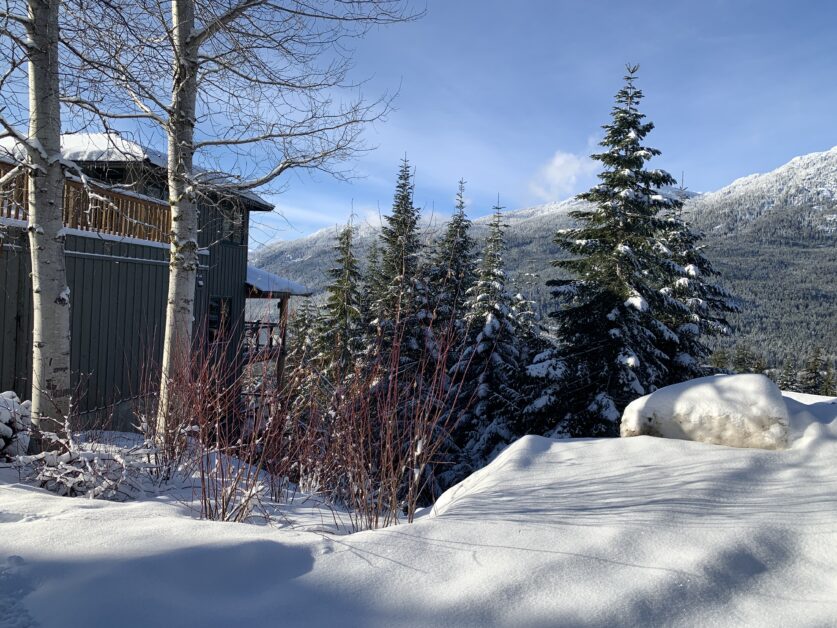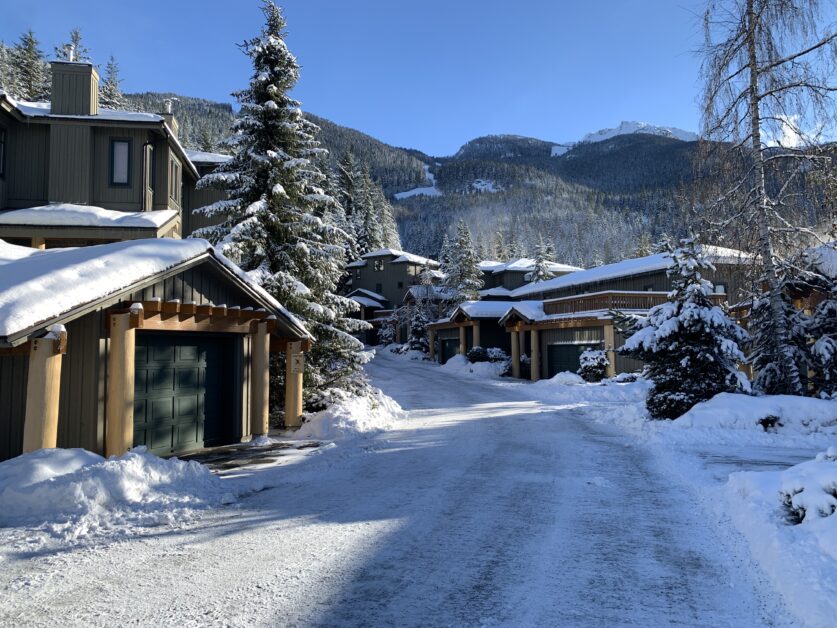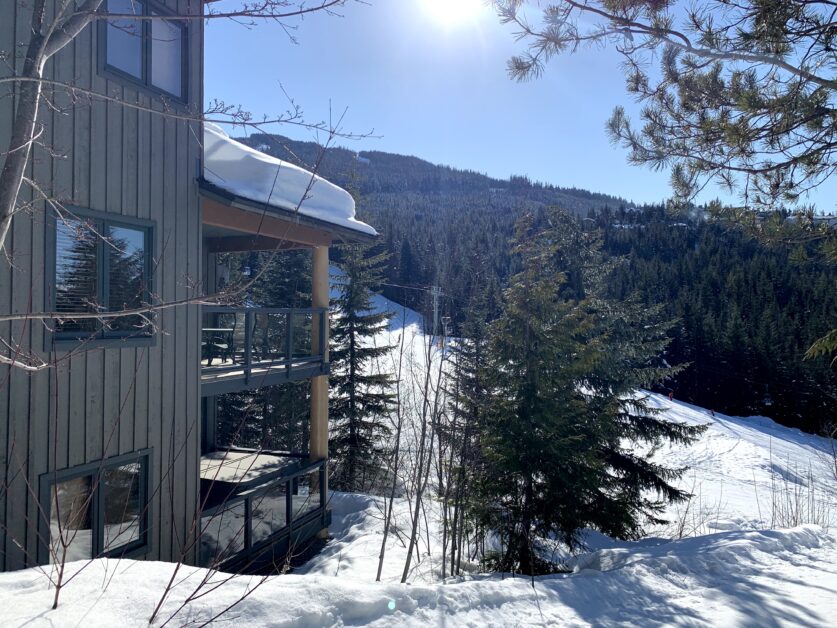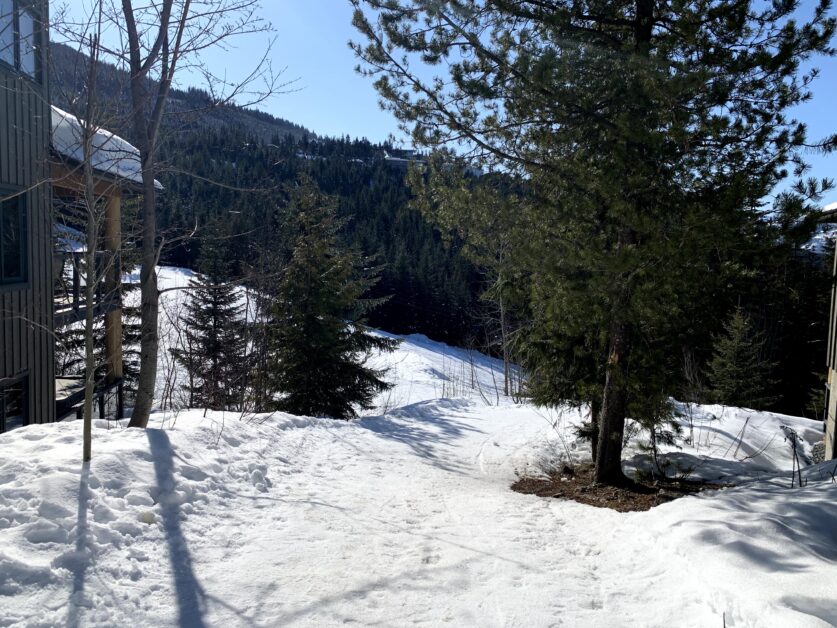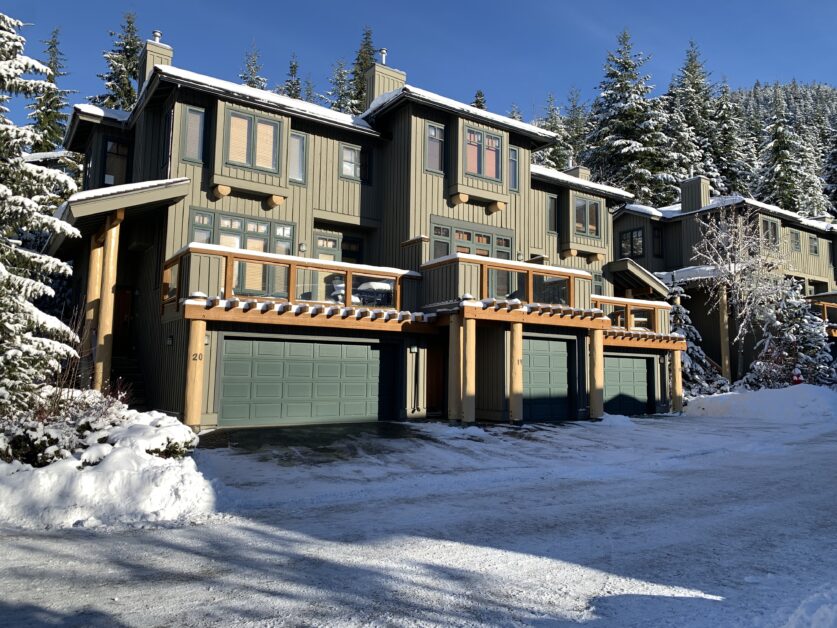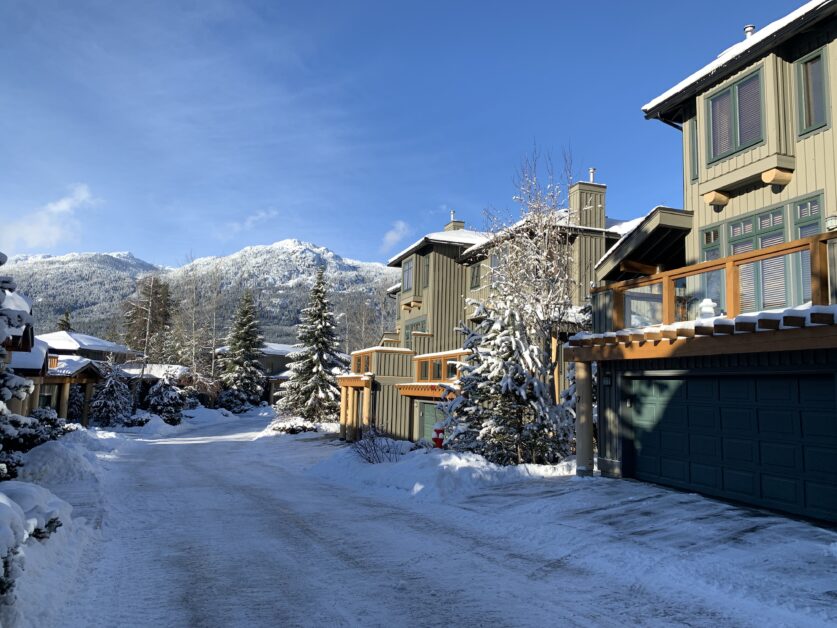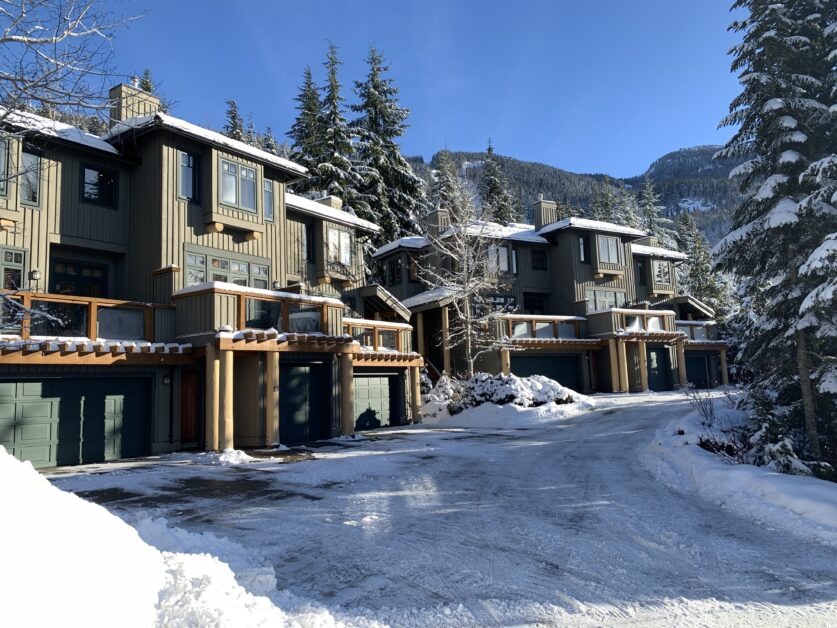 Ski-in Ski-out Trail: Video
There is one access from the Lower Dave Murray Downhill to the Ridge. This access acts as the ski-in trail and also the ski-out trail. Granted, there is an incline to get into the Ridge…but it would be fun to see how far you get at the end of each day on the slopes.
The Ridge's access to the slopes is the best out of the Ridge, Heights and the Lookout or any of the other ski-out Taluswood developments.
Sales
Recent sales in the Ridge featured below. There might be one sale per year in the Ridge so if you want to see the sales history back to 2013, click on the following link to Sales
| Unit | Bed/Bath | Sold Price | Date Sold |
| --- | --- | --- | --- |
| 21 | 3/3 | 2,169,000 | 11-2020 |
Revenue
The Ridge, like all the other Taluswood properties, is predominately a winter rental. Your main competition would be the Heights and the Ridge, simply because of their location. Unfortunately, there is little reason why anyone would rent in Taluswood in the summer unless they were mountain bikers and needed a garage to store their high priced machines. In 2019, the Creekside Gondola started uploading mountain bikers and that was when the summer rental value of Taluswood increased.
The location so far away from the Village or the Valley Trail that unless you own up in Taluswood, it really doesn't seem to be an attraction for summer vacationers. The Fitzsimmons Creek townhouses are within an easy walking distance to the village are of a similar quality and size, and Montebello is another 3 bedroom rental option. You will make your revenue here during the ski season…as long as you don't decide that you want to stay at your property when everyone else does.
Strata
Built in 1997, the development of 26 strata properties has 2, 3 and 4 bedroom units. There are two detached chalets, several duplexes, triplexes and a four-plex. There are only two units with 2 bedrooms, so keep that in mind should one be listed. It could be years until a two bedroom comes on the market.
Due to the layout of each building, the townhouse may have a single, or a double car garage. There is also visitor parking. Each townhouse is permitted a private hot tub.
Floor Plans
The floor plans were taken from the developer's original plans. When a property in the Ridge is listed for sale, the real estate agent should provide a plan and a 3D tour. However, in the meantime, the site plan and the floor plans below should help you appreciate that there is not a lot of choice in the Ridge and that supply and demand is in full force and effect. In other words, don't get hung up on the actual location within the Ridge, or you may lose out.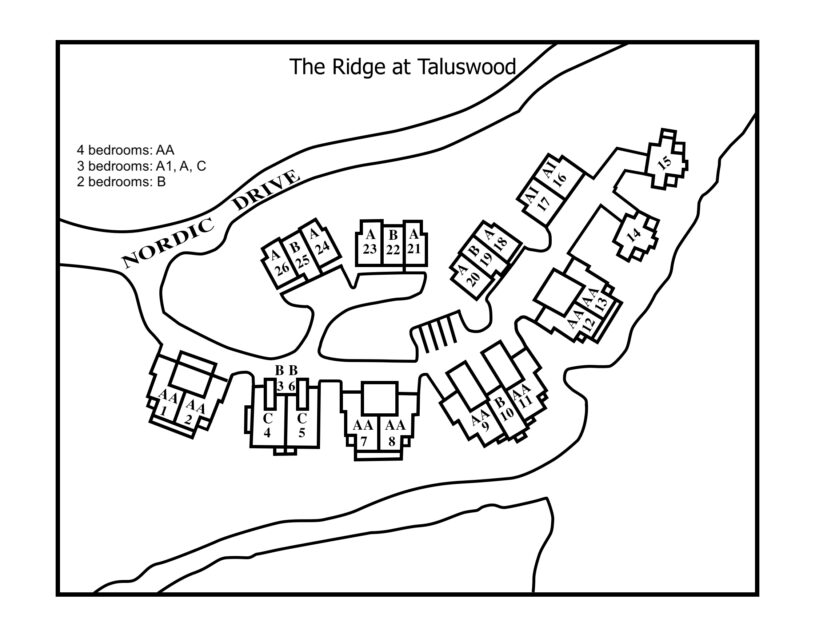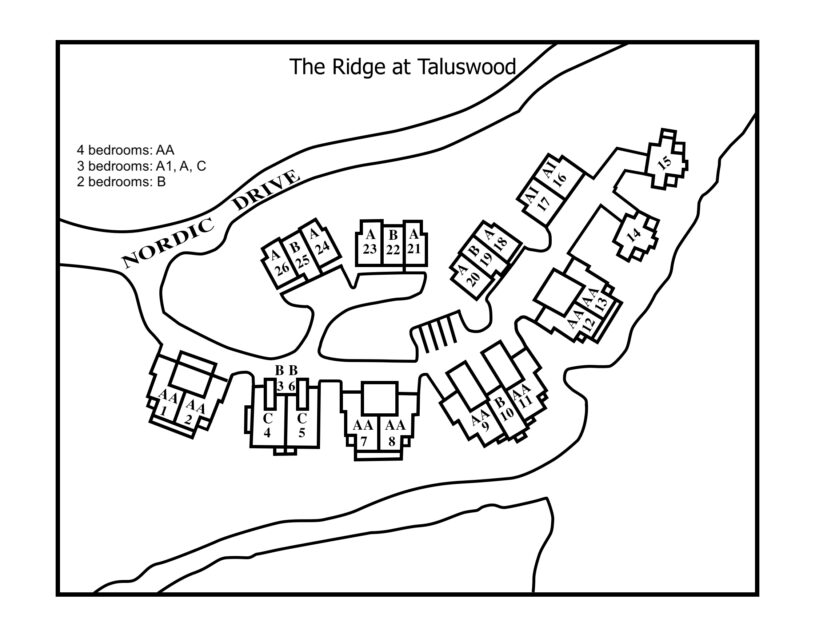 Fees
Since there is no swimming pool, communal hot tub or underground parking it means that your monthly strata fee is as low as it can be. The good news for those with dogs, is that owners are permitted to have pets, however there are restrictions as to how many. Strata fees include the:
chimney and fireplace cleaning
garbage removal
hydro for common property
insurance and appraisal
landscape maintenance
road repairs and maintenance
snow removal
window cleaning
trail grooming (ski-in ski-out)
Strata Plan
The Ridge was developed in two phases, therefore there are two strata plans:
Strata Plan LMS 3036 Strata Lots 1-15
Strata Plan LMS3036 Strata Lots 16-26
Parking
Each duplex/townhouse has a double or single car garage,so it would be important to ensure your vehicle fits into the garage. Although there is a parking pad outside each garage, some are not long enough for an extra car. In addition, there are a few visitor parking spots. However, like most developments in Whistler, visitor parking was kept to a minimum by the developer. Therefore, if you have friends or family joining you at the Ridge, best to discuss parking in advance.
Zoning
The Ridge is zoned for Tourist Accommodation which means that you can legally rent out your property nightly. In addition, there are no restrictions about which property rental management company you should hire, or if you took on that task by yourself
Questions
In June 2018, The Real Estate Council of British Columbia (RECBC) effectively banned dual agency in Whistler. What does this mean for you? Well, it means that the listing agent can only represent the seller, and I represent you, the buyer. On August 1, 2021 BC Financial Services Authority became the single regulator for B.C. financial services, including real estate. The Real Estate Council of BC and the Office of the Superintendent of Real Estate have integrated with BCFSA. In summary, any other configuration of relationships is not advised by the BCFSA, which is a dominant governing body.
If you think I would be a good fit to work with you and your family, and you are not working with a Whistler realtor, please give me a call. I look forward to hearing from you – Marion.

It's a Good Life in Whistler!