Cedar Hollow, 4701 Glacier Drive, Whistler, B.C.
At the end of your day on the slopes, or any other day during the rest of the year, walking down Village Run to get to all the action of Whistler Village is another benefit of this location. Other than walking, there is a bus service that services Glacier Drive, and with the bus app, you can time your arrival at the bus stop which is close. Other than that, you are taking your car, or calling a driver. Walking up or down Glacier Drive in winter is not an option as there is no sidewalk.
Cedar Hollow is zoned for nightly rental and is a sought-after development for both buyers and renters.
Table of Contents
Active Listings
No doubt about it, property for sale in Cedar Hollow is a rare occurrence, and it doesn't matter if the property is listed on the open market, or sold privately. However, if Cedar Hollow is on your radar, then it is very important that you are ready to pounce when the opportunity presents itself.
View the Active Ski-in/Ski-out Listings posted by all Whistler brokerages. You will also see everything else posted for Whistler ski-in/ski-out real estate on that page. If there is no link, best to check out the property on WhistlerListings.com
When starting your initial search for Whistler real estate, it is important to understand the current market conditions. I understand that you may not be ready to contact me. In the meantime, I encourage you to study the sales and listing statistics on the Market Update page on this site. The statistics are compiled by the Real Estate Board of Greater Vancouver (REBGV) In addition, the monthly Whistler Real Estate Market Update video is a great way to stay informed in less than 99 seconds.
Location
Cedar Hollow is tucked between Glacier Drive and Cedar Ridge. The size of the land which belongs to the Cedar Hollow strata is mostly treed, except for the four buildings. This means that although this land runs up against Glacier Drive, the trees provide a barrier to the noise of any traffic. In addition, Glacier Drive is the road to get to the parking lots for Blackcomb Mountain, so the road is quiet after everyone has left the parking lot after a day on the slopes.
Location of Blackcomb Mountain
This video was recorded from the Blackcomb Excalibur Gondola which passes over Cedar Hollow. It should help you understand the location in comparison to Whistler Village.
Drive From Whistler Village
One of the first questions from a serious buyer, is always about proximity to Whistler Village. The drive to Cedar Hollow from Whistler Village only takes a couple of minutes.
Google Map
Check out the location of Cedar Hollow and note the distance of the four buildings from Glacier Drive. The tree barrier can also be seen on the Google Map
Civic Address Map
This civic address map is courtesy of the Resort Municipality of Whistler (RMOW). It shows you the location of Cedar Hollow and the proximity to the slopes. However, this is a 2D image and does not show the topography of the location. Please note the Wizard Express Chairlift was replaced in 2019 with the Blackcomb ten-passenger Gondola.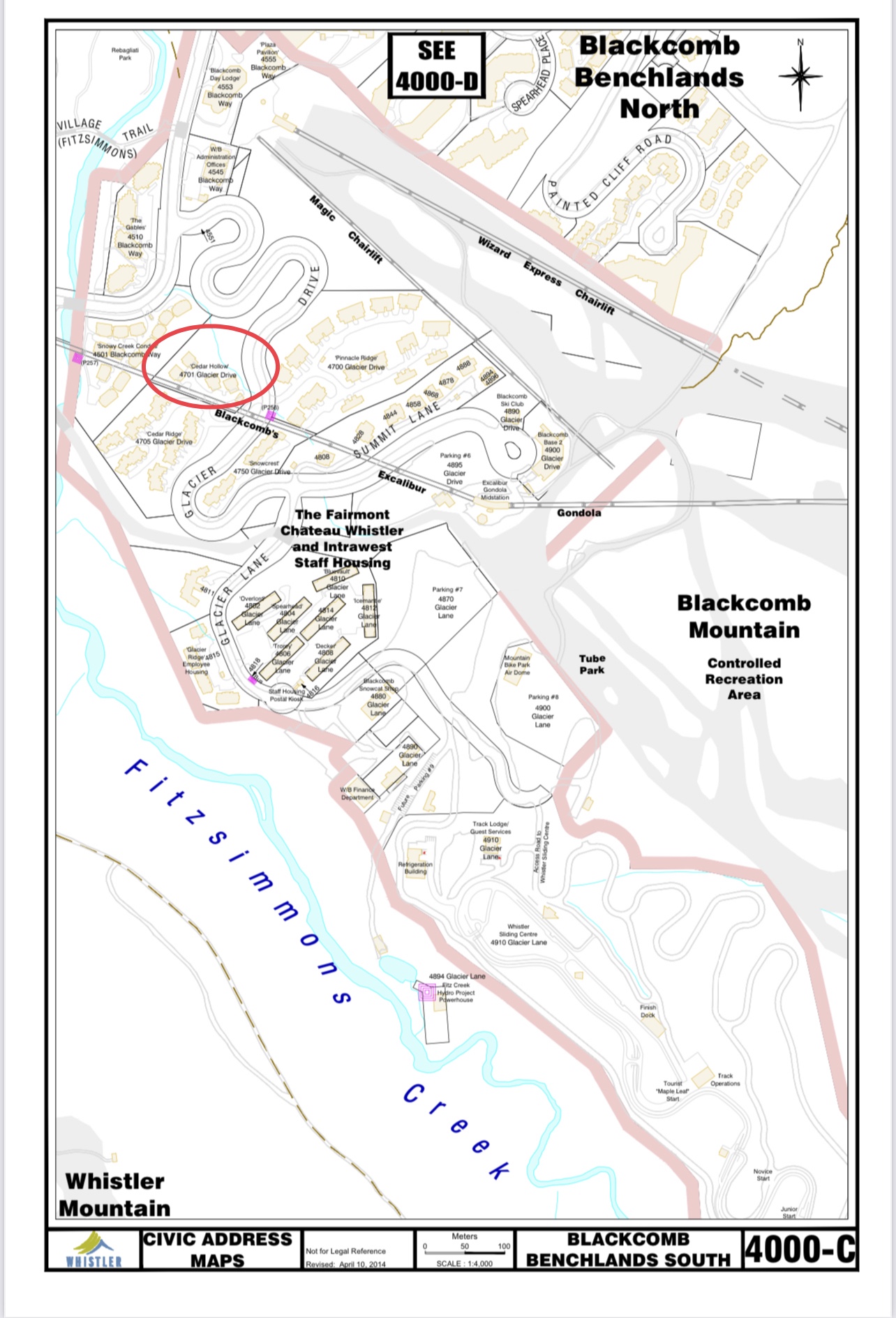 Bus Service
Although Glacier Drive may be deemed by realtors to be in the Benchlands, the bus company does not offer their free bus service up Glacier Drive. The bus stop to the village is across the road at the entrance to Pinnacle Ridge. When returning home, the bus stop of choice is just past the entrance to Cedar Hollow, about 100 feet away.
Street View: video
Experience the street view or layout of this picturesque development of townhomes off Glacier Drive.
Photo Gallery
I took these photos of Cedar Hollow to show you the style of the buildings and the low-density design and layout of the development. It is definitely one of the prettier developments in Whistler.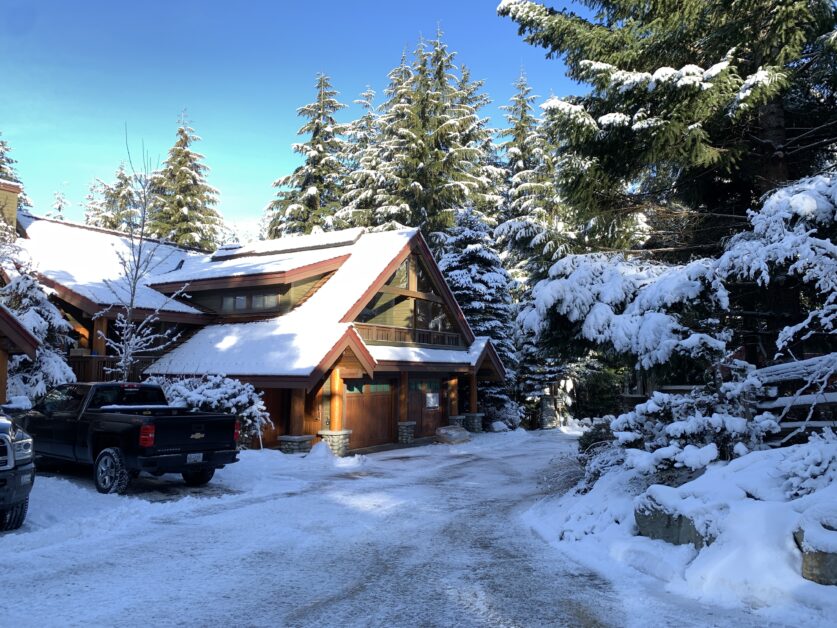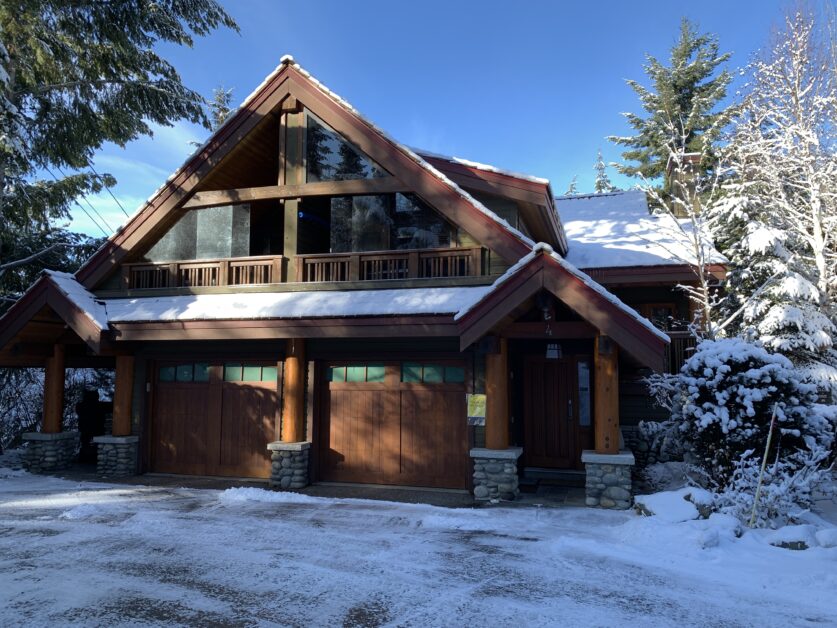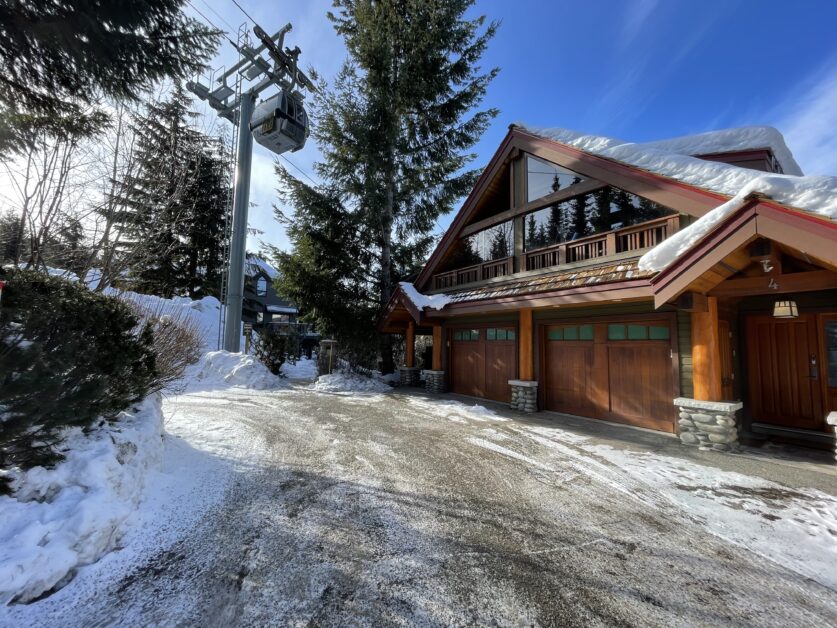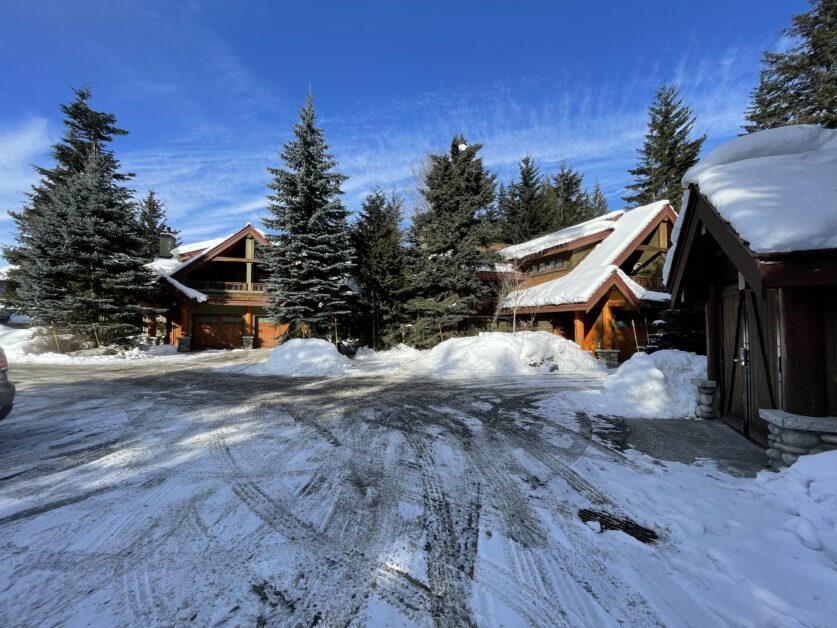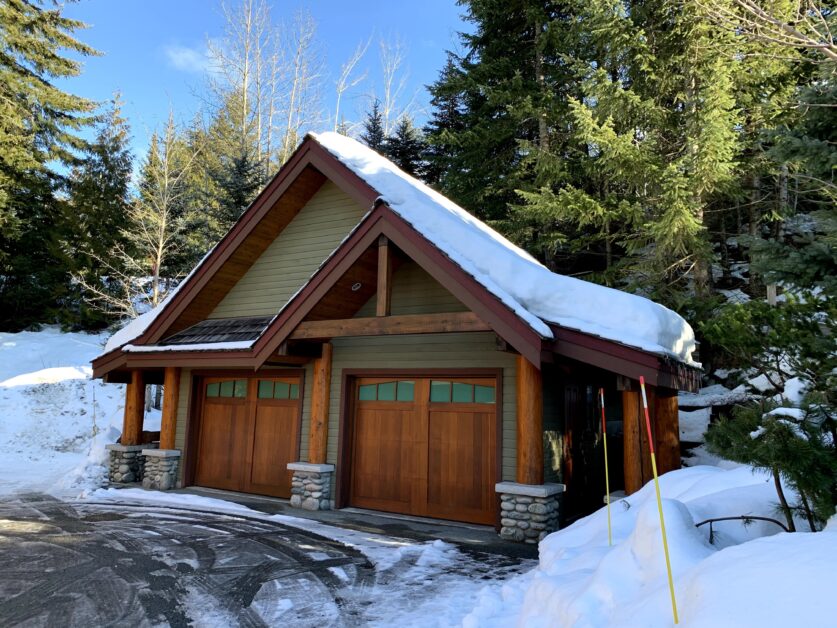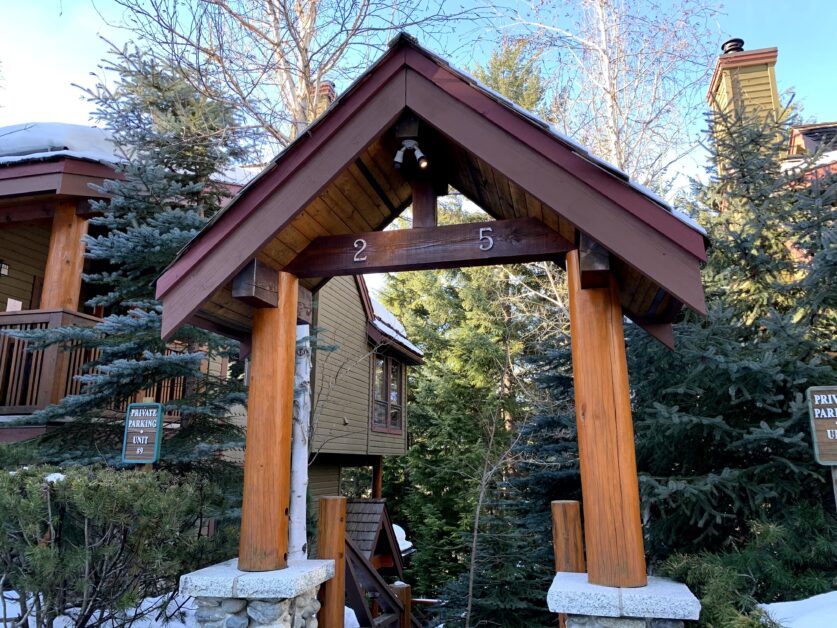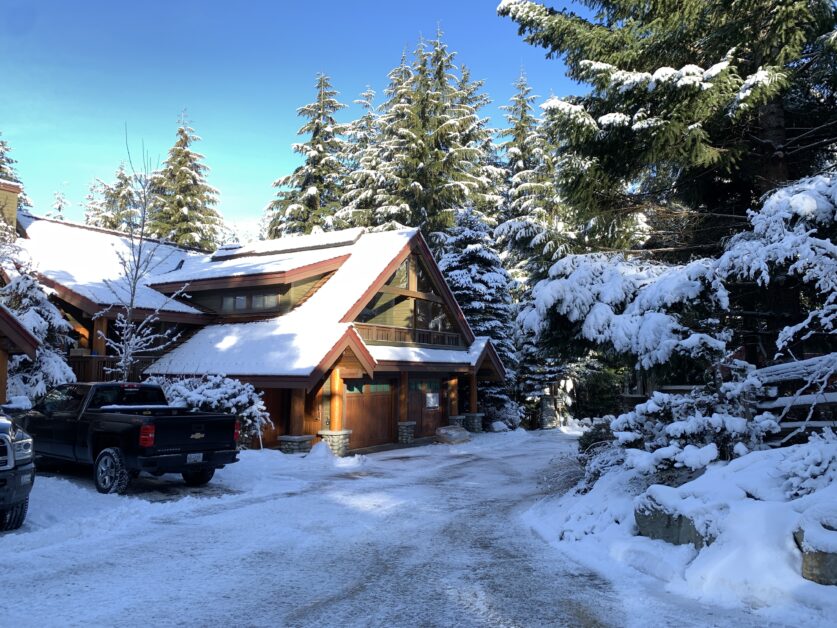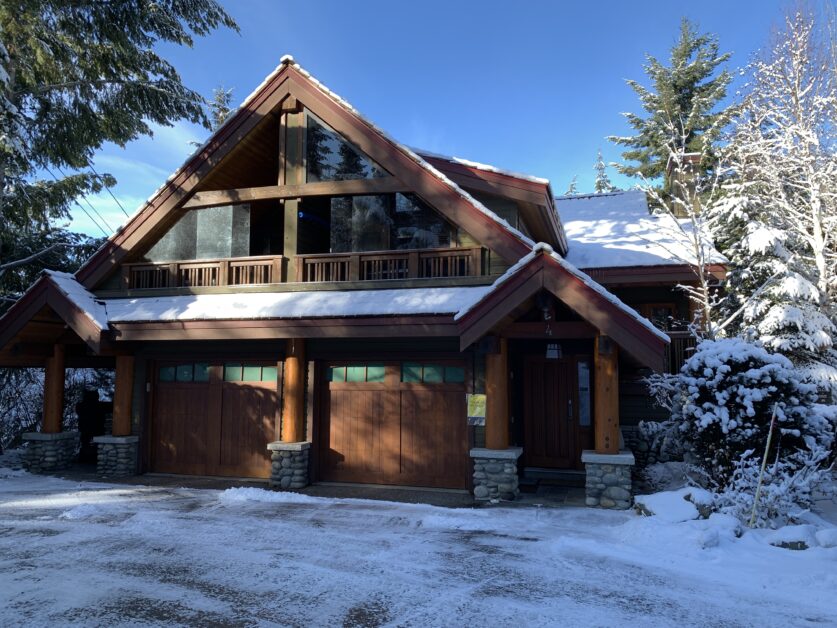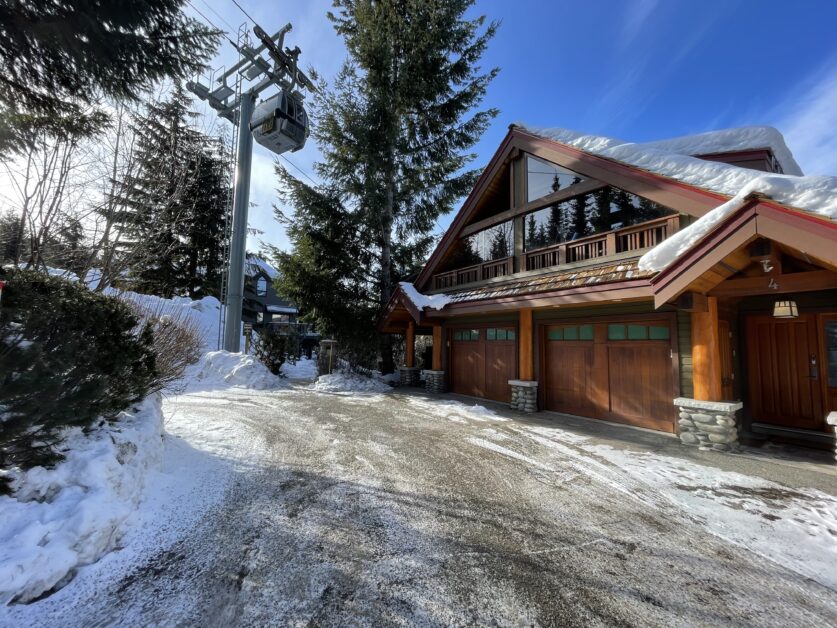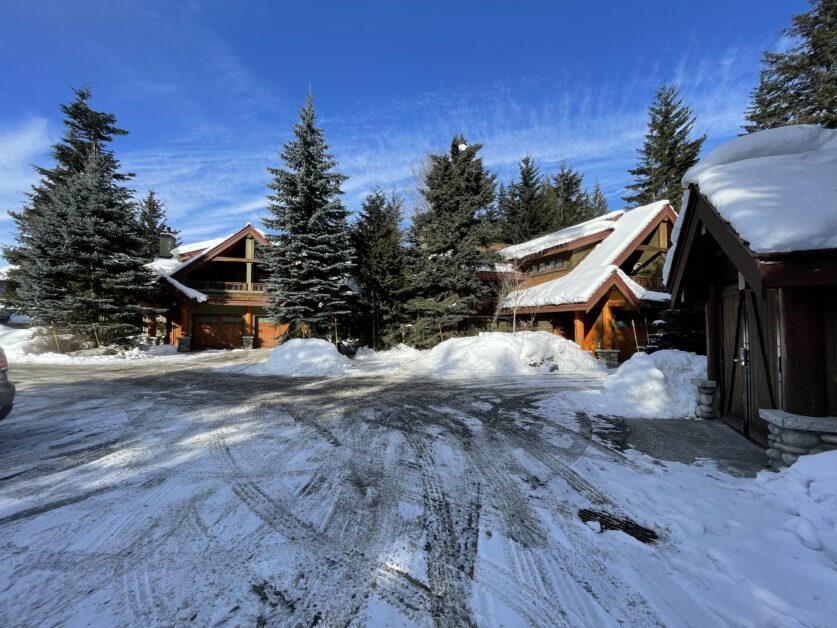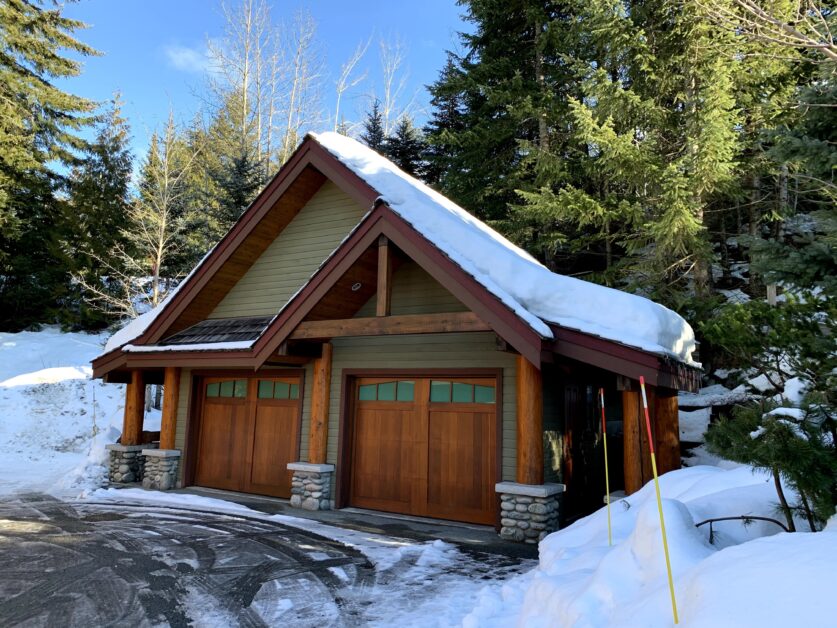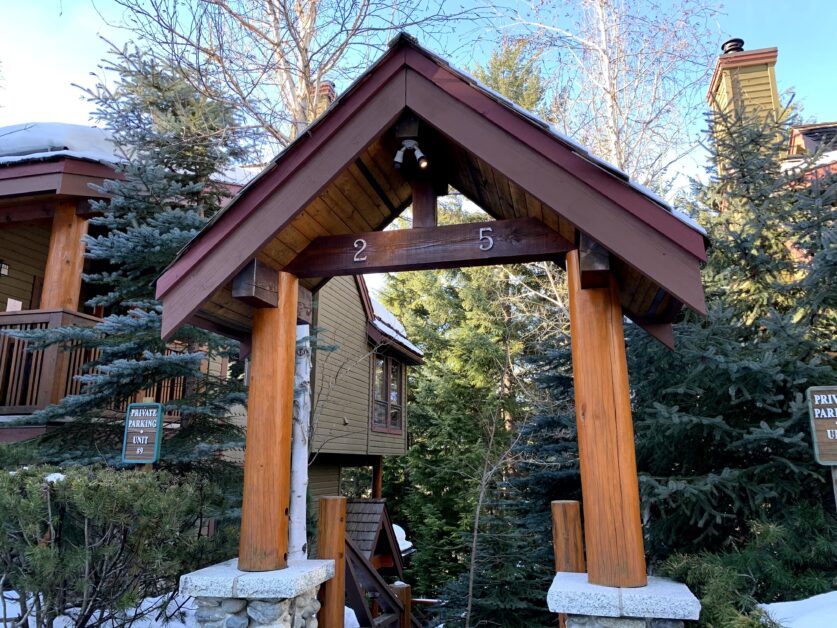 Ski-in/Ski-out Trails
The access to Village Run on Blackcomb Mountain is the same access that the owners of Cedar Ridge use. Walk towards the slopes and end up outside #1 Cedar Ridge. From there, click into your skis or strap on your board as the trail is wide and about 50 ft long. It is a quick schuss on to the slopes. Very easy to navigate. When you ski down Village Run you end up at Mountain Square in Whistler Village. In Mountain Square you have the choice of the Whistler Village Gondola or the Fitzsimmons Chair both servicing Whistler Mountain. The third option is the Blackcomb Excalibur Gondola servicing Blackcomb Mountain. Having the choice of these three lifts, is one of the reasons why Cedar Hollow and Cedar Ridge are popular with buyers and renters.
Trail Map
Cedar Hollow trail map below shows you that there are two routes to get to and from the slopes. The route via #1 Cedar Ridge is featured on the ski-in ski-out video below. The other route via #16 Cedar Ridge takes the same length of time. However, that road holds on to the ice longer in the mornings, and the ski-out trail is a tad longer, but it is certainly an option.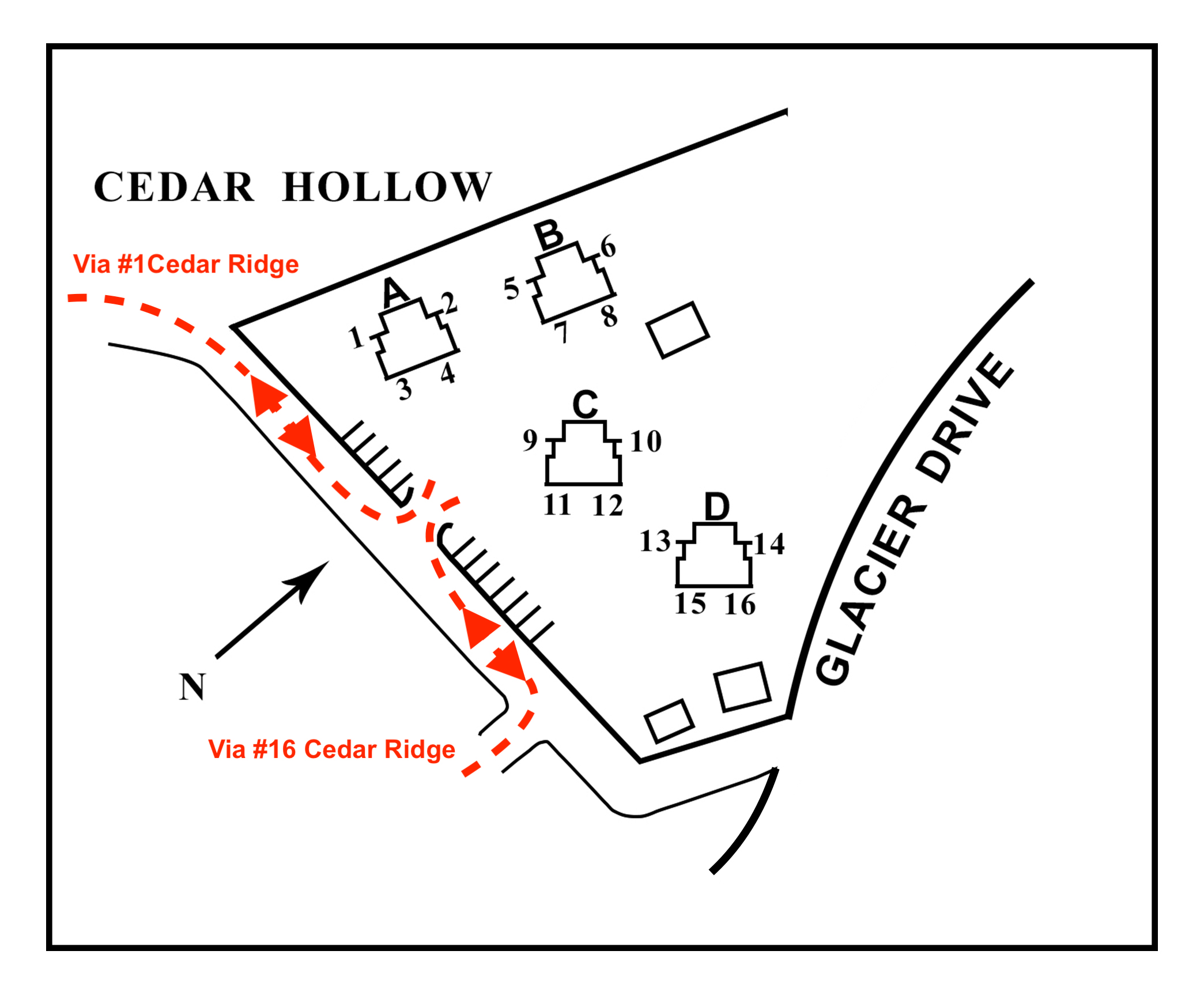 Ski-in/Ski-out Trails: video
Buyers seem to think that the walk from Cedar Hollow to the slopes is going to take a long time. This video shows that it will take you 2 minutes. Just to put that into perspective, the walk from #20 in Pinnacle Ridge to the slopes is also 2 minutes, and no-one thinks twice about that.
Sales
Scroll horizontally to view and sort the data: To sort by year sold, click on that heading for a chronological setting. To view the sold price, swipe to the left.
The sales of luxury half-duplex/townhomes in Cedar Hollow, 4701 Glacier Drive, Whistler. Data was imported from the Whistler Listing System. Days on Market (DOM) has been recorded since 2010.
| Number | Bedrooms | Bathrooms | Size sq. ft. | Sold Price | Sold | DOM | Listing Broker |
| --- | --- | --- | --- | --- | --- | --- | --- |
| 2 | 2 | 2 | 1257 | 2,800,000 | 2022 | 7 | Stilhavn |
| 8 | 4 | 3.5 | 1663 | 3,995,000 | 2021 | 8 | MacD |
| 12 | 3.5 | 4 | 1644 | 3,289,000 | 2020 | 19 | E&V |
| 2 | 2 | 2 | 1257 | 1,985,000 | 2019 | 15 | WREC |
| 15 | 4 | 3 | 1795 | 3,300,000 | 2018 | 44 | WREC |
| 9 | 1 | 1 | 664 | 925,000 | 2018 | 15 | WREC |
| 12 | 3.5 | 4 | 1705 | 2,565,000 | 2017 | 26 | RE/MAX |
| 15 | 4 | 3 | 1795 | 2,735,000 | 2017 | 20 | WREC |
| 9 | 1 | 1 | 671 | 750,000 | 2017 | 163 | WREC |
| 13 | 1 | 1 | 666 | 580,000 | 2016 | 6 | MacD |
| 15 | 4 | 3 | 1795 | 2,275,000 | 2016 | 42 | MacD |
| 10 | 2 | 2 | 882 | 971,000 | 2016 | 121 | WREC |
| 10 | 1.5 | 2 | 741 | 685,000 | 2015 | 71 | WREC |
| 2 | 2 | 2 | 1257 | 1,200,000 | 2014 | 63 | WREC |
| 12 | 3.5 | 3.5 | 1610 | 1,650,000 | 2014 | 157 | WREC |
| 8 | 4 | 3 | 1663 | 1,400,000 | 2011 | 297 | RE/MAX |
| 2 | 2 | 2 | 1000 | 695,000 | 2007 | | RE/MAX |
| 7 | 4 | 3 | 1662 | 1,890,000 | 2005 | | RE/MAX |
| 15 | 4 | 3 | 1795 | 2,250,000 | 2004 | | WREC |
| 16 | 3.5 | 3 | 2194 | 2,075,000 | 2003 | | WREC |
| 1 | 2 | 1.5 | 1000 | 920,000 | 2002 | | WREC |
| 7 | 4 | 3 | 1662 | 1,499,000 | 2002 | | WREC |
| 16 | 3.5 | 3 | 2194 | 1,440,000 | 2001 | | RE/MAX |
| 12 | 4 | 3 | 1700 | 1,350,000 | 2001 | | WREC |
| 3 | 4 | 3 | 1662 | 1,395,000 | 2001 | | WREC |
| 15 | 4 | 3 | 1795 | 489,000 | 1999 | | WREC |
| 3 | 4 | 3 | 1662 | 450,000 | 1998 | | WREC |
Comparable Sales
The sales for other comparable developments are recorded for your convenience on the Luxury Townhouse/Duplex Sales (Sales: Townhouse/Duplex) page on this site. The featured properties are the competitive set. In other words, a buyer would consider any of these developments when looking at similar criteria.
Revenue
The advantage of a 3 bedroom and den, which I expect would be advertised as a 4 bedroom property, is that these are in low supply and in high demand. In Whistler, only a few larger townhomes and half-duplexes which are available for rent have this number of bedrooms. The proximity to Whistler Village means that in summer, Cedar Hollow will be attractive as a rental. Like most Whistler rentals, you will earn the majority of your income during the winter season. However, with the close proximity to Whistler Village, and the number of bedrooms, you should earn decent revenue in the summer season also.
Strata
Cedar Hollow is a low-density development built in 1987 with 16 strata lot owners. The original plans differ from the current configurations. It is important to determine if any renovations to the 1 bedroom and 3 bedroom and den were done legally. Currently, the strata lots are comprised of the following townhomes:
1 bedroom
2 bedroom
3 bedroom and den (marketed as a 4 bedroom)
Site Plan
This site plan shows you the upper and lower floor plans in each building.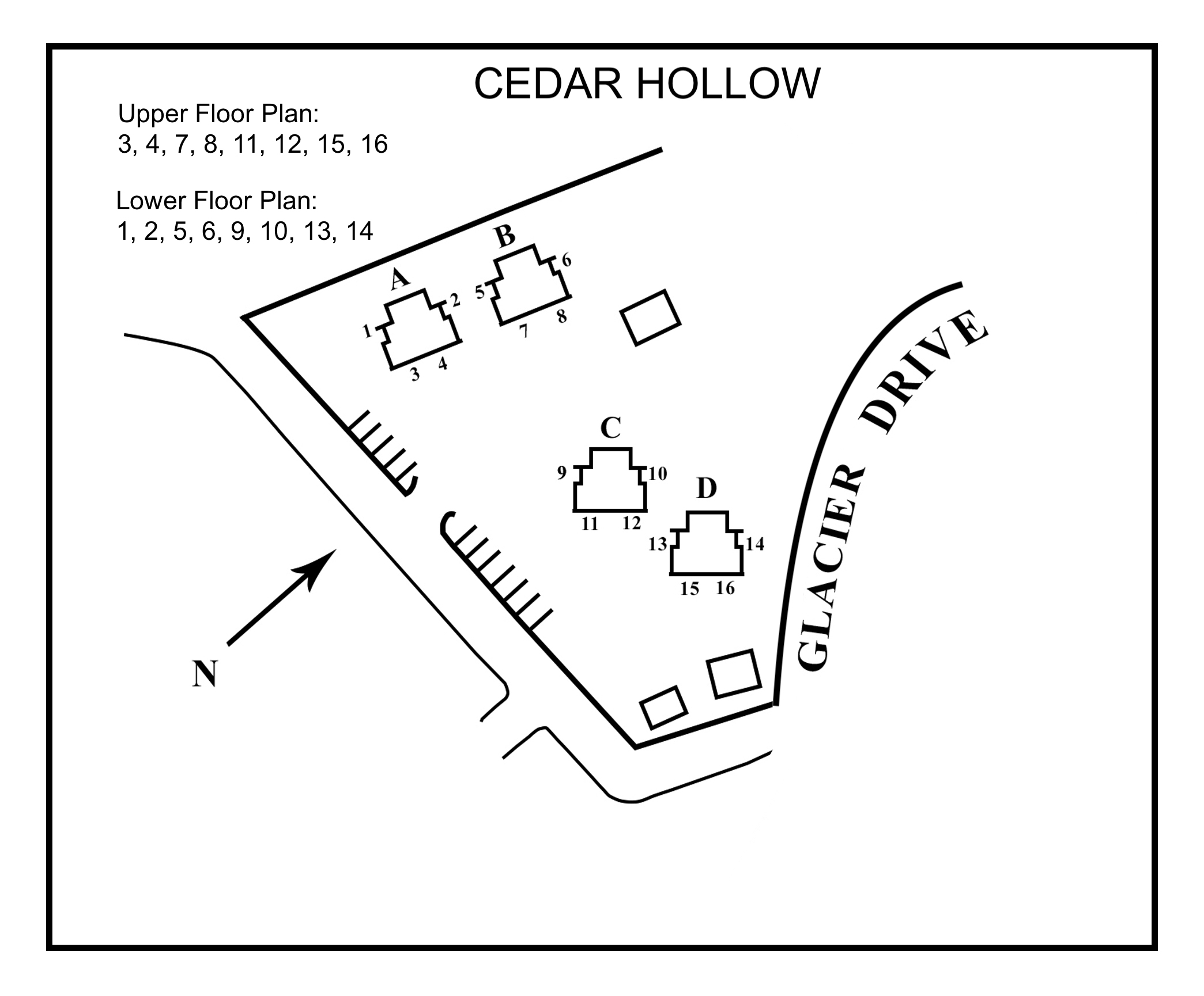 Floor Plans
There are basically two types of townhomes in Cedar Hollow. The upper floor plan and the lower floor plan. The lower floor plan measures 650 sq. ft. Some floor plans have one bedroom while others have 2 bedrooms. It is important to understand when the transition happened and if the right authorities approved the creation of another room. Checking this information is the responsibility of your buyer's agent. Cedar Hollow Site and floor plans.
Please note, that on the upper floor plan the entrance is on ground level, and the original den is a half-floor above. This design is what gives the rest of the main floor the vaulted ceiling look. Several owners have converted the den into another room for sleeping.
The lower floor plans are hidden at the back of each building and they typically have a nice, private patio space.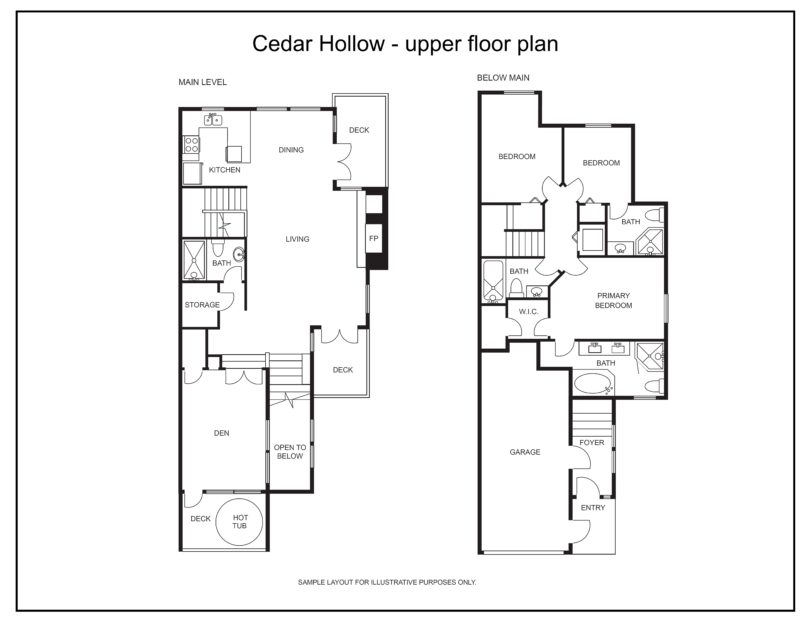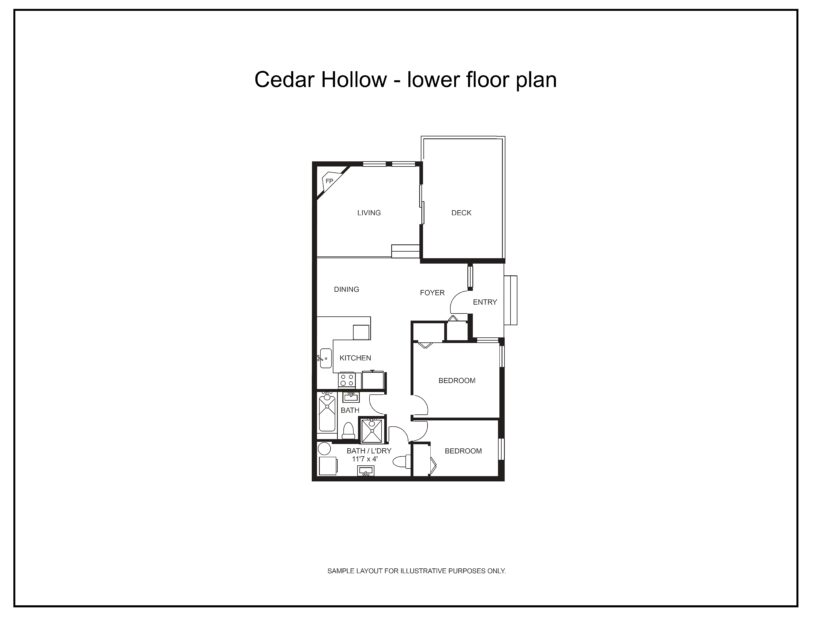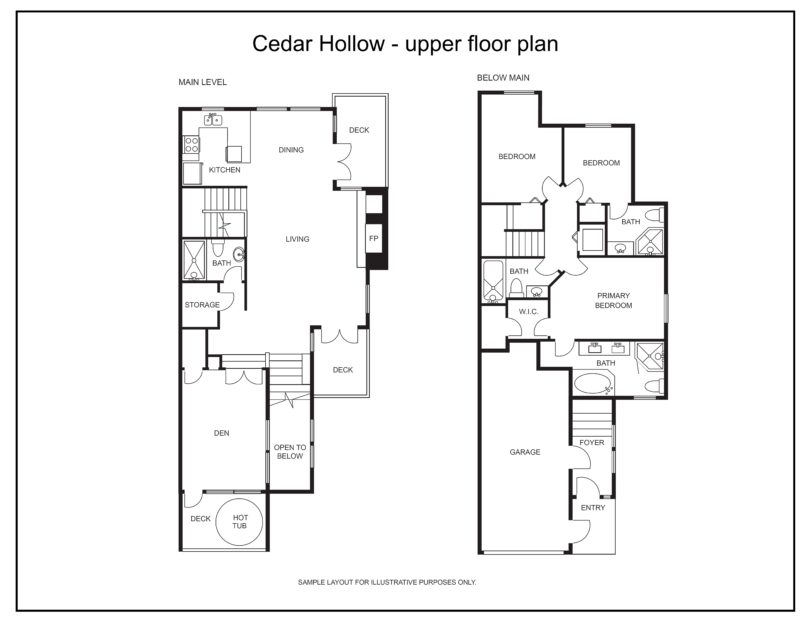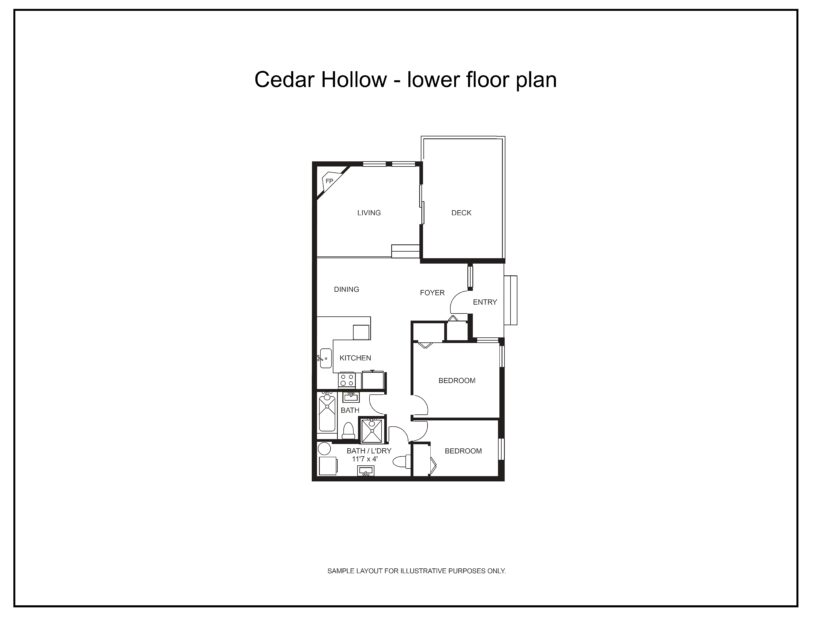 Strata Plan
When you look at the registered strata plan dated 1987 below, you may notice that there are no garages provided for on the plans. Garages and carports were an afterthought. However, the strata council of the day did draft a Garage Bylaw in 1999 to incorporate garages for the use of the strata lot owners. The strata bylaw is still in place to provide a garage or more recently a single carport for the owners of the one-bedroom, lower-level townhomes.
Registered Strata Plan VR2046 will show you the size of the land and the location of each of the four buildings.
Amenities
There are no amenities in Cedar Hollow so this keeps the monthly strata fee as low as it can possibly be.
Pets
Always check the current Bylaws as the pet bylaw can change.
Fees
With no underground parking, communal hot tub, or swimming pool, the strata fees are low. Each townhome owner will have their own electrical and gas meters and each will pay for their own cable and internet. Therefore, the strata fees include snow removal, landscaping, garbage, and recycling service, and common area costs such as insurance, electricity, and road maintenance. In addition to a monthly contribution to the contingency fund.
Parking
Most Cedar Hollow townhouses have a single-car garage that will still accommodate a car, but a huge SUV won't fit. Other single garages and a carport have been built on the common property to accommodate the owners who realized the value of owning a garage. There are several visitor parking spots. However, there are never enough visitor parking spots during peak season. Parking is at a premium throughout the Benchlands and Cedar Hollow is no exception.
Storage
Having a single-car garage appeals to those who are going to use the property year-round. Otherwise, storage for expensive bikes is an issue in the Benchlands. There is no additional storage for the Cedar Hollow townhouse owners, other than what is available in their townhouse.
Zoning
Cedar Hollow is zoned for nightly rental. Always check for bylaw changes, however, the current bylaws currently state:
"Cedar Hollow owners who rent their units must engage a Licensed Whistler-based Rental Management company with a 24-hour service line to manage the rental of their Cedar Hollow unit. The individual owner must present the strata corporation contact details of the rental management company within two weeks of engaging their services."
Questions
FAQ
Is Cedar Hollow Ski-in Ski-out?
Yes. Cedar Hollow is marketed as a ski-in ski-out development as it is less than a 2-minute walk to/from the slopes.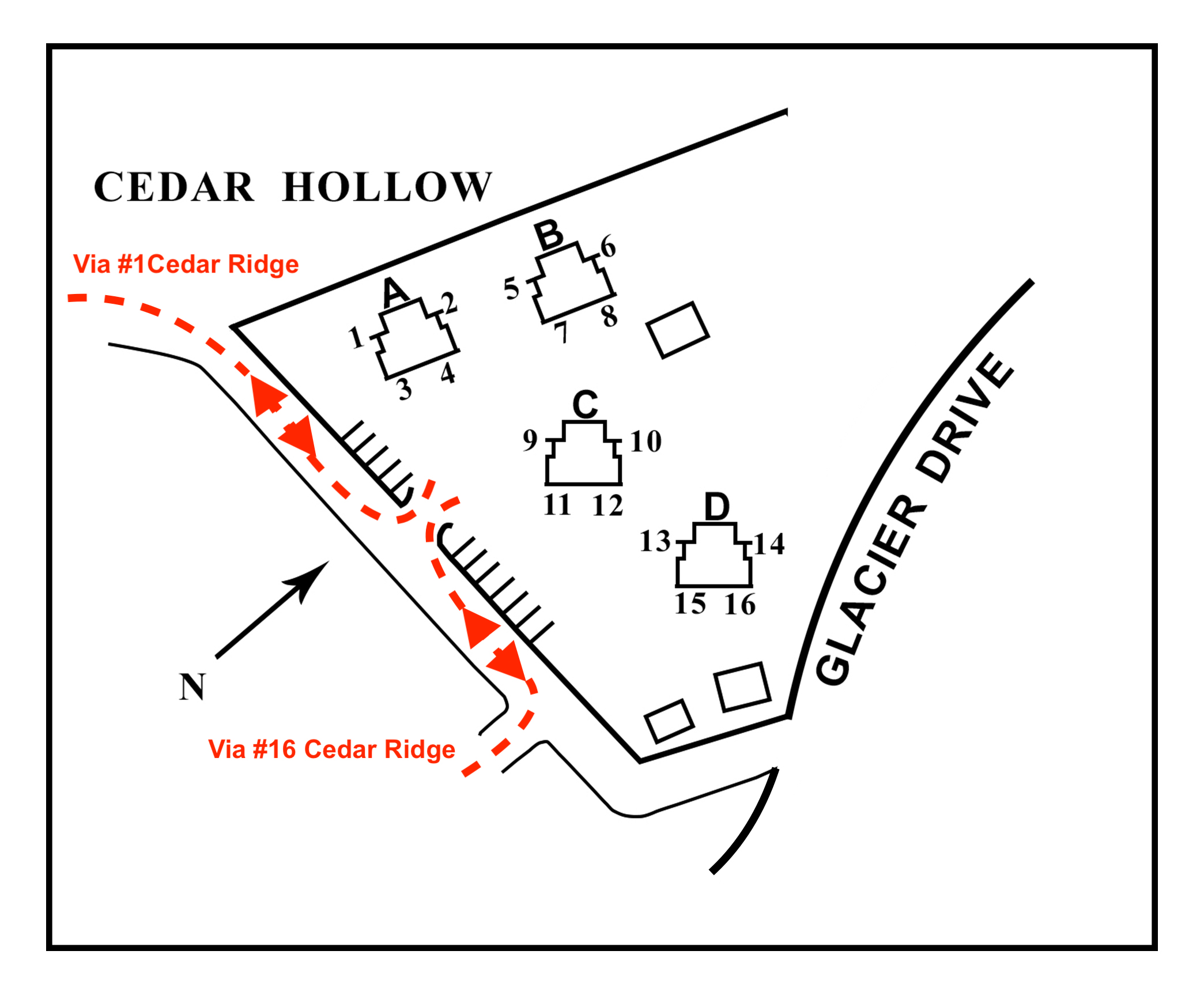 Where is the ski-in ski-out trail for Cedar Hollow?
Blackcomb Mountain ski run is at the south end of Cedar Ridge which is the neighboring development.
How do I get to the ski slopes from Cedar Hollow?
Walk through the Cedar Ridge development which is between Blackcomb Mountain and Cedar Hollow.
Is Cedar Hollow zoned for nightly rentals?
Yes. The owner can rent out their property nightly or to a month-to-month tenant. There are restrictions on rentals so check the current bylaws.
Can I walk down to Whistler Village from Cedar Hollow?
Yes. In winter the best way is to walk down the ski run and you will end up in the heart of the Village.
Is there a bus service to/from Cedar Hollow?
Yes. There is a regular bus service with a stop close to the entrance of Cedar Hollow on Glacier Drive. This
There is no ban on foreign investment in Whistler. Therefore, the process is basically the same for residents and non-residents of Canada. If you are starting out and want to understand what the process is for buying a property in Whistler, have a look at the Buying Process page on this site.
Explaining Representation to a Buyer or Seller at the first introduction is a mandatory requirement. Since there is no dual agency in BC the Disclosure of Representation in Trading Services Form (DORTS) is essential for the Buyer or Seller to understand what their designated agent's obligation is to them. DORTS binds the agent to the client but does not bind the client to the agent. In addition, Home Buyer Recission Period (HBRP) would be discussed at that time.
If you think I would be a good fit to work with you and your family, and you are not already working with a Whistler realtor, please contact me.
It's a Good Life in Whistler!
Marion