Cedar Ridge, 4705 Glacier Drive, Whistler, B.C.
Cedar Ridge, 4705 Glacier Drive, Whistler, BC, has always been in demand with both buyers and renters. Ease of access to Village Run and then a short schuss and you have the choice of three lifts for uploading to either Whistler or Blackcomb Mountain.
There is also an opportunity for owners to renovate or rebuild and incorporate the majority of the decks and the space over the garage. For an end-unit this is an additional 500 sq. ft. and for a non-end unit, approximately 250 sq. ft. Some owners have done wonderful renovations that also maximize the interior ceiling height giving a greater sense of space.
Table of Contents
Active Listings
Cedar Ridge listings, like most luxury half-duplex and townhouse listings, come to market every two to three years. However, some may be sold privately.
View the Active Ski-in/Ski-out Listings posted by all Whistler brokerages. You will also see everything else posted for Whistler ski-in/ski-out real estate on that page. If there is no link, best to check out the property on WhistlerListings.com
When starting your initial search for Whistler real estate, it is important to understand the current market conditions. I understand that you may not be ready to contact me. In the meantime, I encourage you to study the sales and listing statistics on the Market Update page on this site. The statistics are compiled by the Real Estate Board of Greater Vancouver (REBGV) In addition, the monthly Whistler Real Estate Market Update video is a great way to stay informed in less than 99 seconds.
Location
Driving up Glacier Drive, it would be easy to pass by the obscured entrance to Cedar Ridge. Even when entering the development the layout of Cedar Ridge provides certain privacy to the townhomes that are not in plain sight. Cedar Ridge is marketed as an easy walk to Whistler Village however, most residents drive their car to the village. Walking to and from Whistler Village down the ski run is feasible but not practical, and only at the end of the ski day.
Location on Blackcomb Mountain
This video was recorded from the Blackcomb Excalibur Gondola which runs above the north end of Cedar Ridge. There is not a lift that runs parallel to the slope-side location, so the view from this gondola is the only one available.
Drive From Whistler Village
Cedar Ridge is only a couple of minutes from Whistler Village by car when it is the middle of the day. Since Glacier Drive is the main road to reach the slope-side parking lots, you would want to avoid the time of day when the slopes close.
Google Map
Click on this Google Map to show you the location of Whistler Village to Cedar Ridge.
Civic Address Map
This civic address map shows provided by the Resort Municipality of Whistler (RMOW) shows you the location of Cedar Ridge on Glacier Drive. This map does not do justice to the slope-side location of Cedar Ridge.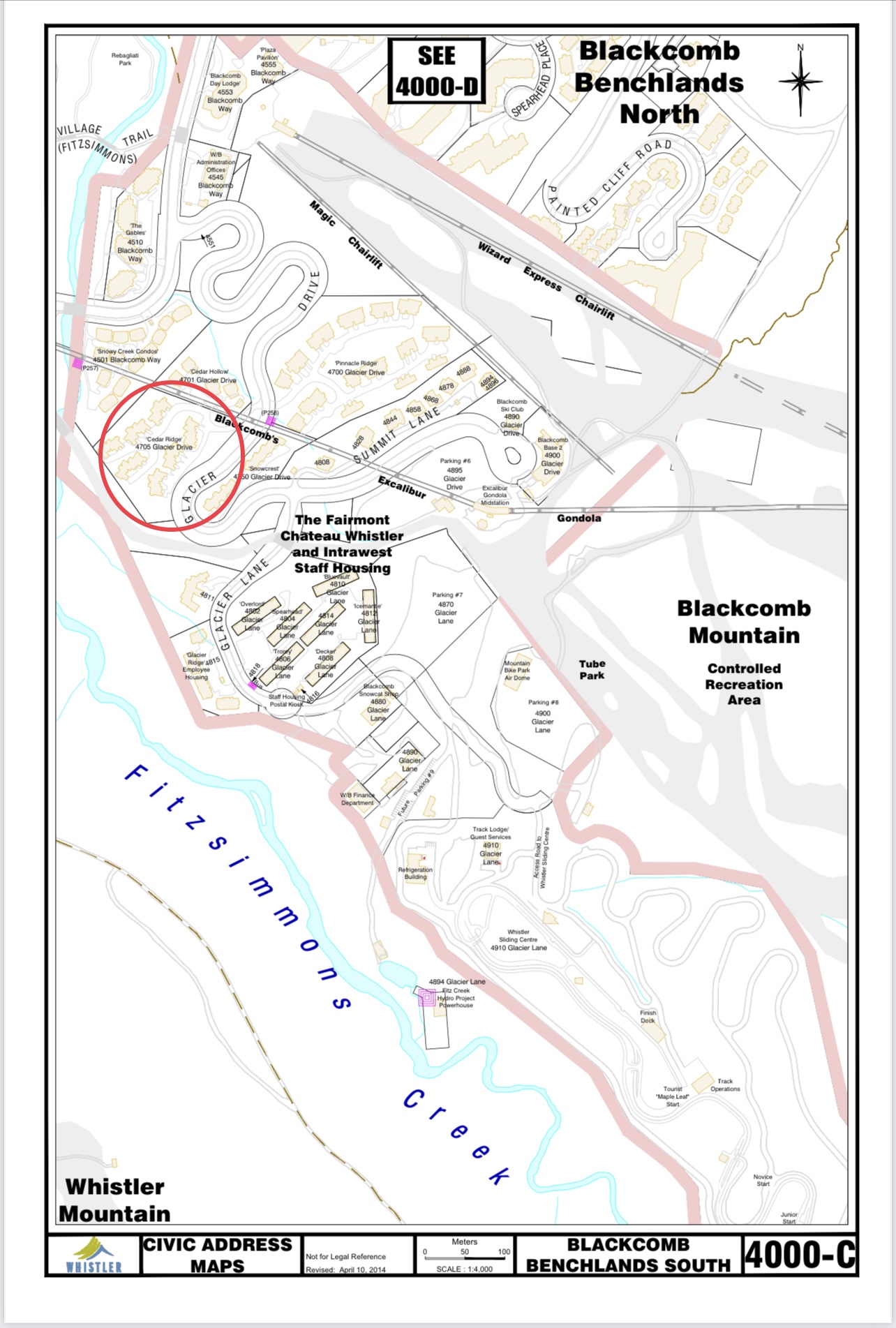 Bus Service
Although Glacier Drive may be deemed by realtors to be in the Benchlands, the bus company does not offer their free bus service up Glacier Drive. The bus stop to the village is across the road at the entrance to Pinnacle Ridge. When returning home, the bus stop of choice is just past the entrance to Cedar Ridge, about 100 feet away.
Street View: Video
This video takes you on a drive around Cedar Ridge to show you the street view, or layout of this ski-in ski-out development.
Photo Gallery
The roads running through Cedar Ridge do not get an abundance of sunlight. In winter, with the sun lower in the sky, it was tricky to get sun on Cedar Ridge for my photographs. The same situation occurs with Pinnacle Ridge which is located across the road at 4700 Glacier Drive.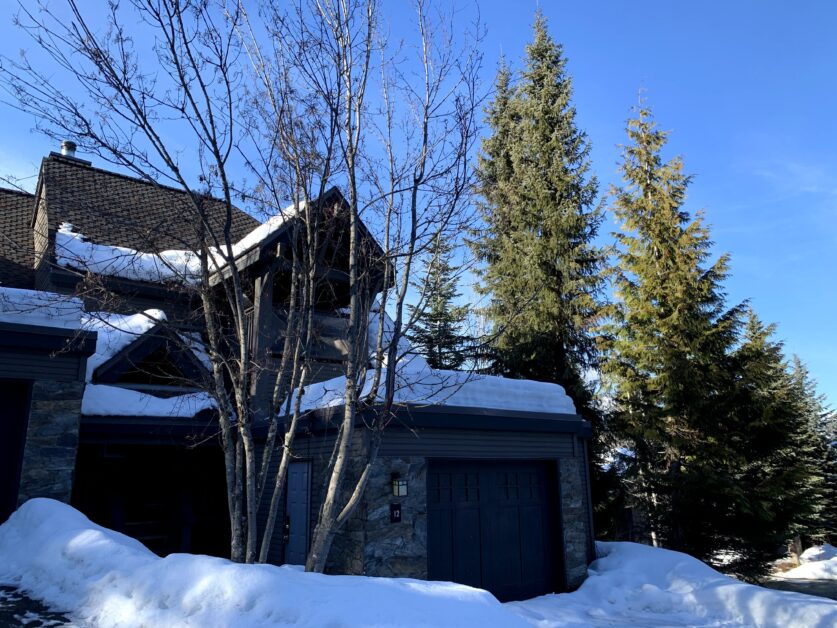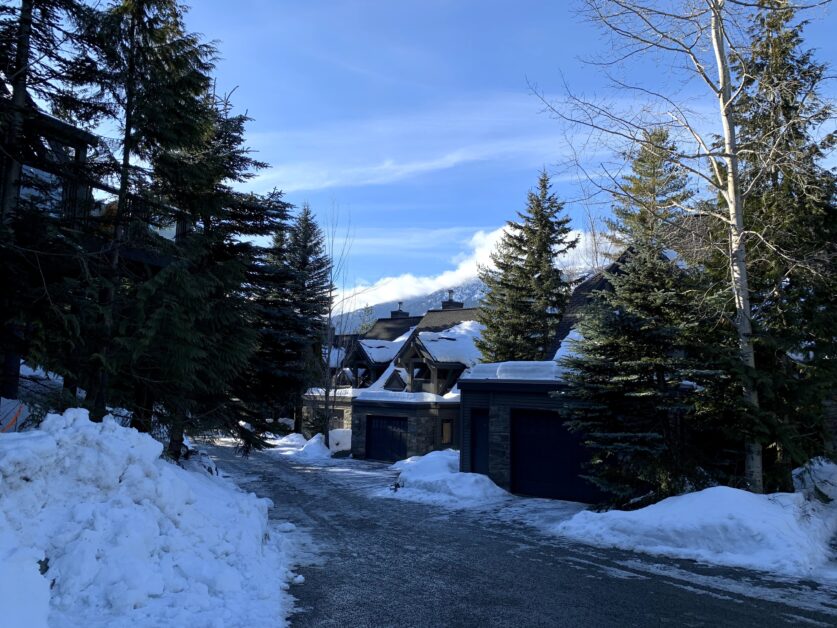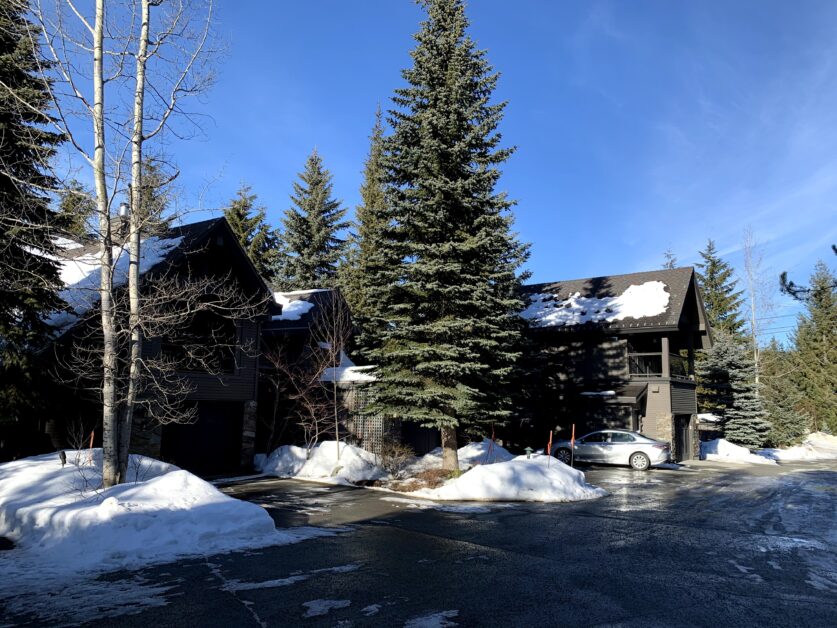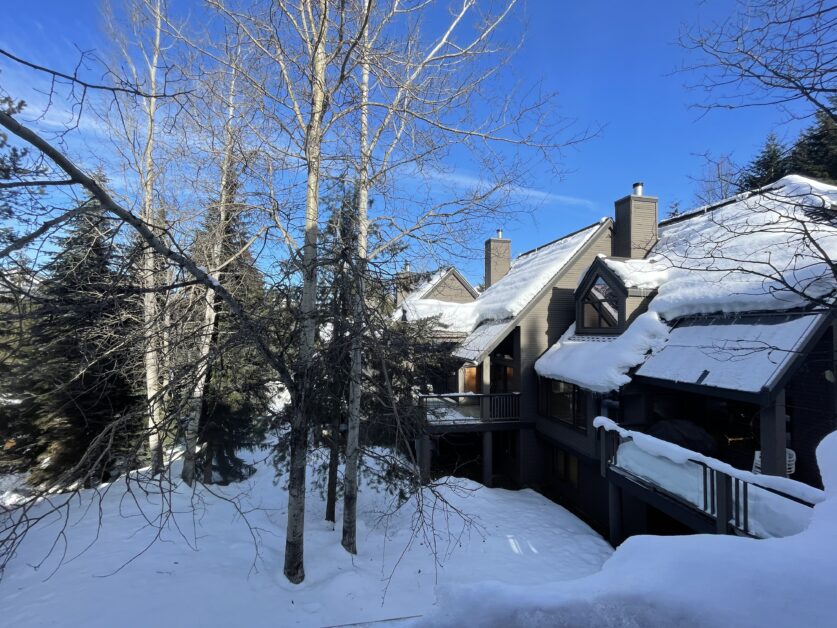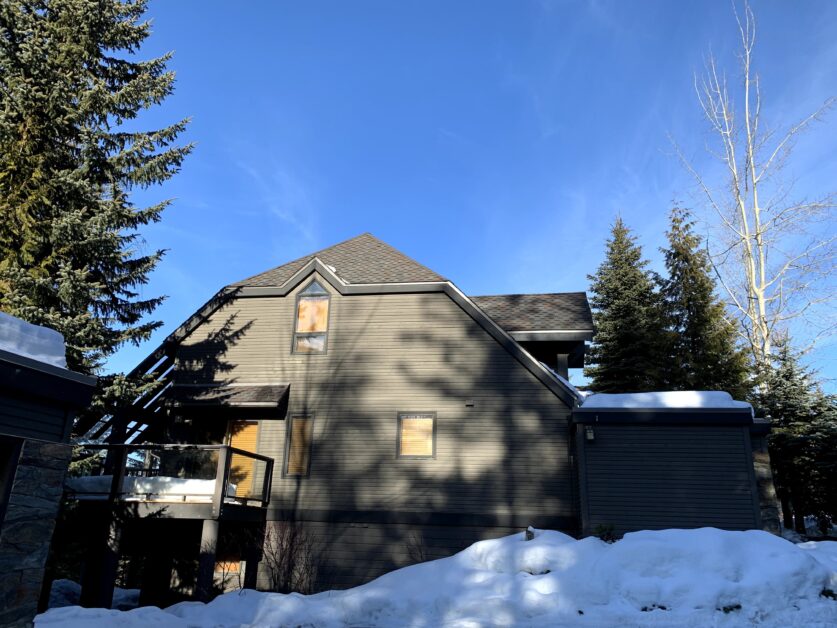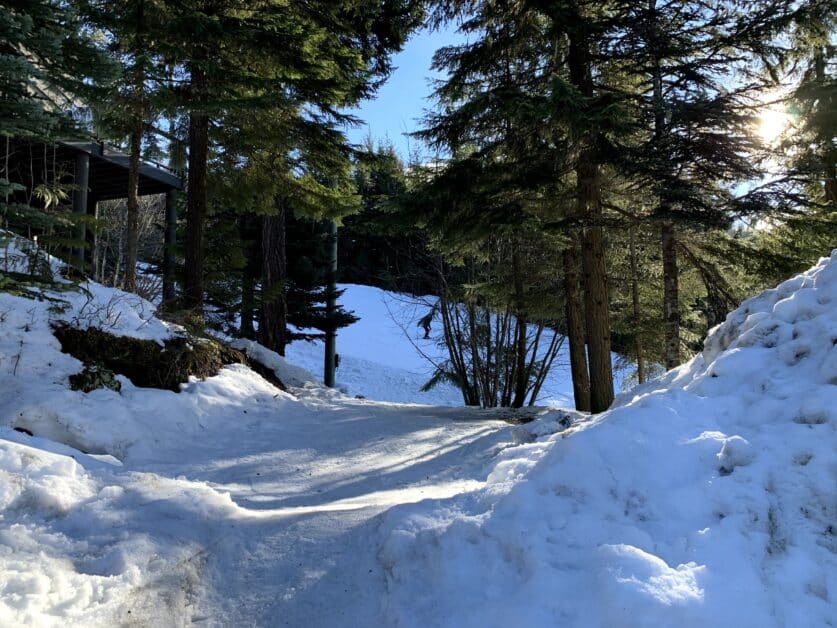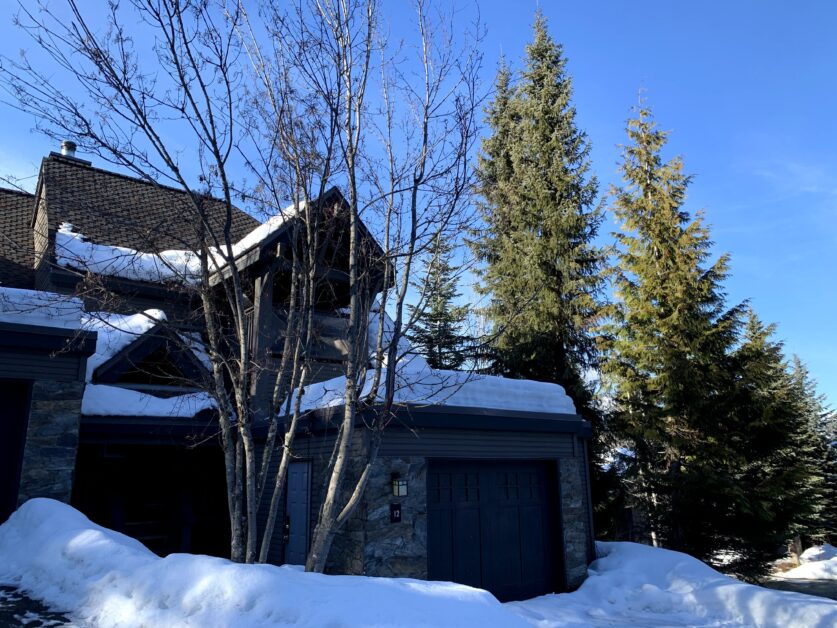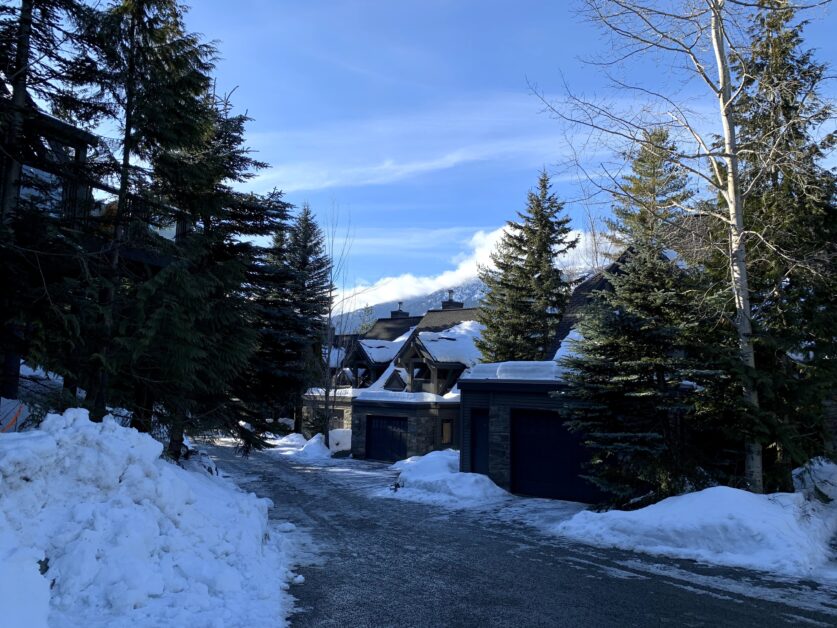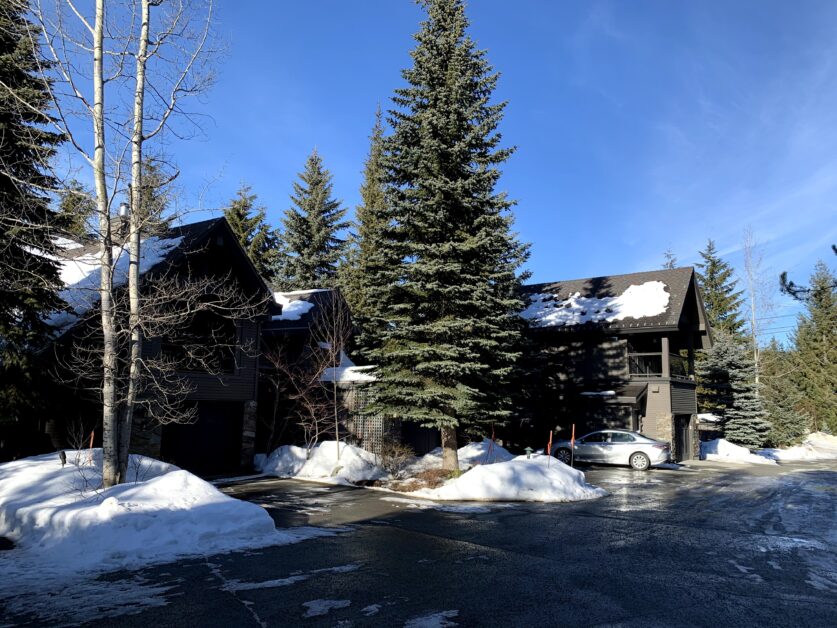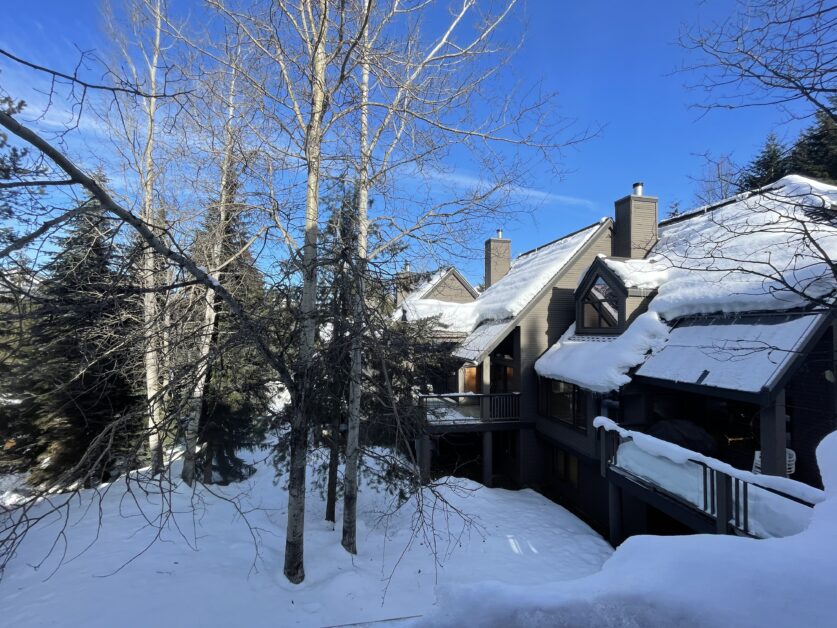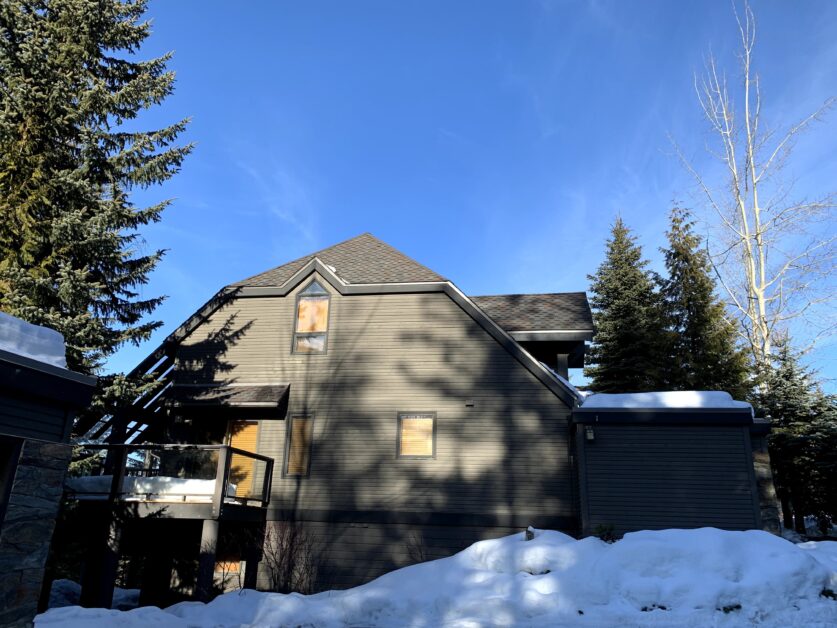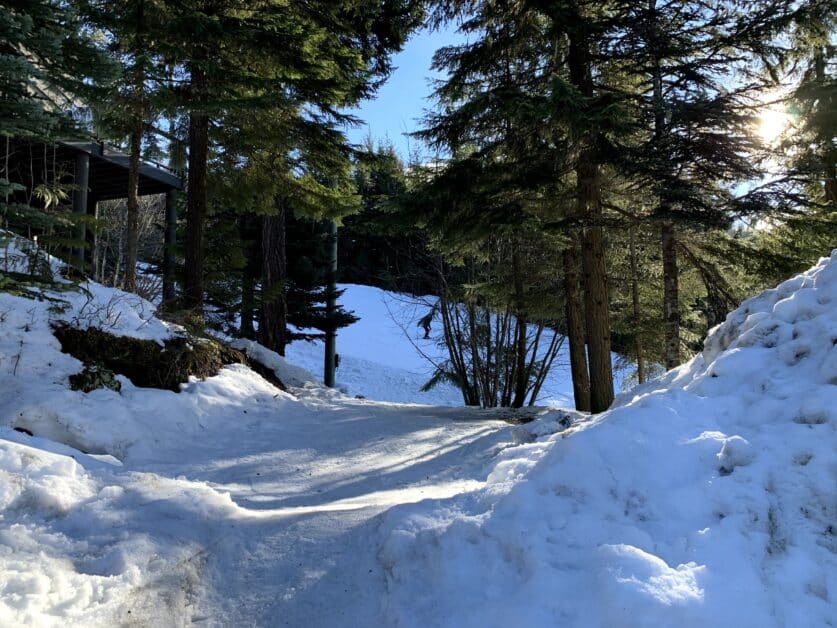 Ski-in/Ski-out Trails
The benefit to Cedar Ridge residents is that the Village Run leads into Mountain Square in the heart of Whistler Village. There you have the choice of uploading on the Whistler Village Gondola or the Fitzsimmons quad chair both servicing Whistler Mountain. In addition, the Blackcomb Excalibur Gondola services Blackcomb Mountain. In summary, you have a great selection so you can choose the shortest line for the weather conditions. No other ski access trail leads to Whistler Village apart from this Cedar Ridge trail.
Ski-in/Ski-out Trail Map
There are three trails to/from Cedar Ridge to ski-in ski-out of Village Run on Blackcomb Mountain. These trails accommodate the layout of the development. Each of these trails is simple and they are not steep. However, if a beginner was intimidated, the trails are wide enough to side-slip onto the run. Coming into Cedar Ridge, side-stepping up the trail is a viable option.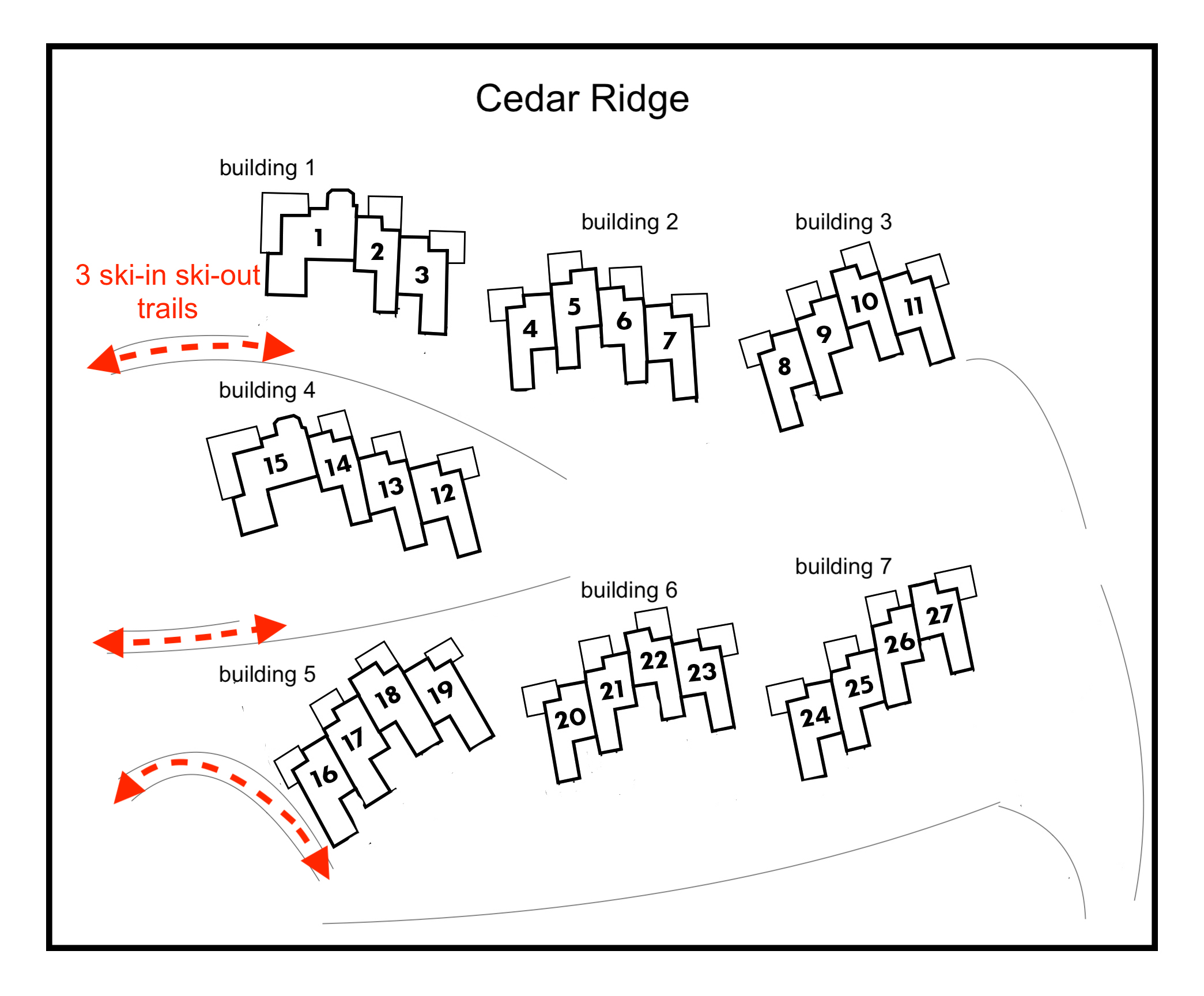 Ski-in/Ski-out Trail Video
With three access points connecting Cedar Ridge to the slopes of Blackcomb Mountain, there have to be three ski-in/ski-out videos.
Ski-in Ski-out Trail for Townhomes #1 to #11
The sun hits this road first within Cedar Ridge. In addition, this route may be used by the residents of Cedar Hollow, which also breaks down the icy film on the road. The access from outside #1 down the path and onto Village Run, is the easiest tail.
Ski-in Ski-out Trail for Townhomes #12 to #15
This middle trail services townhomes #12 to #15.
Ski-in Ski-out Trail for Townhomes #16 to #27
This trail winds its way around townhouse #16, and most of it is on the flat, so carrying your equipment will be required.
Sales
Scroll horizontally to view and sort the data: To sort by year sold, click on that heading for a chronological setting. To view the sold price, swipe to the left.
The sales of luxury half-duplex/townhomes in Cedar Ridge, 4705 Glacier Drive, Whistler. Data was imported from the Whistler Listing System. Days on Market (DOM) has been recorded since 2010.
| Number | Bedrooms | Bathrooms | Size sq. ft. | Sold Price | Sold | DOM | Listing Broker |
| --- | --- | --- | --- | --- | --- | --- | --- |
| 23 | 4 | 3.5 | 2200 | 4,450,000 | 2018 | 3 | SWCR |
| 12 | 4 | 3 | 1652 | 3,475,000 | 2018 | 123 | WREC |
| 1 | 5 | 4.5 | 2692 | 5,211,000 | 2017 | 6 | WREC |
| 26 | 4 | 2.5 | 1678 | 1,465,000 | 2014 | 42 | WREC |
| 20 | 4 | 2.5 | 1730 | 1,605,000 | 2014 | 16 | WREC |
| 14 | 3 | 2.5 | 1432 | 1,100,000 | 2012 | 549 | WREC |
| 26 | 4 | 2.5 | 1625 | 1,090,000 | 2012 | 11 | WREC |
| 13 | 4 | 3.5 | 1640 | 1,150,550 | 2012 | 534 | WREC |
| 13 | 4 | 3.5 | 1640 | 1,220,000 | 2012 | 9 | WREC |
| 11 | 3.5 | 2.5 | 1654 | 1,200,000 | 2012 | 71 | SWCR |
| 16 | 4 | 2.5 | 1656 | 1,510,000 | 2011 | 47 | WREC |
| 22 | 4 | 3.5 | 1650 | 1,280,000 | 2011 | 52 | SWCR |
| 27 | 4 | 3.5 | 1350 | 1,400,000 | 2010 | | WREC |
| 18 | 3 | 3 | 1640 | 1,500,000 | 2007 | | WREC |
| 21 | 3 | 2.5 | 1440 | 1,695,000 | 2007 | | WREC |
| 5 | 3 | 2.5 | 1440 | 1,795,000 | 2007 | | WREC |
| 14 | 3 | 2.5 | 1432 | 1,700,000 | 2006 | | WREC |
| 2 | 3 | 2.5 | 1440 | 1,759,000 | 2006 | | WREC |
| 13 | 3.5 | 3.5 | 1640 | 1,850,000 | 2005 | | WREC |
| 12 | 4 | 2.5 | 1708 | 1,450,000 | 2002 | | RE/MAX |
| 13 | 3.5 | 3.5 | 1640 | 799,000 | 2000 | | WREC |
| 20 | 4 | 2.4 | 1800 | 1,080,000 | 2000 | | RE/MAX |
| 18 | 3 | 3 | 1640 | 715,000 | 1999 | | RE/MAX |
Comparable Sales
The sales for other comparable developments are recorded for your convenience on the Luxury Townhouse/Duplex Sales (Sales: Townhouse/Duplex) page on this site. The featured properties are the competitive set. In other words, a buyer would consider any of these developments when looking at similar criteria.
Revenue
Cedar Ridge is an easy sell to anyone wanting to rent a ski-in ski-out, 3-4 bedroom townhouse with a private hot tub. Those are the three main criteria that sell Cedar Ridge. Most large townhouses with four or more bedrooms are typically destination rentals. Meaning that Cedar Ridge would be for the international traveler staying in Whistler for more than 5 nights. These travelers book in advance so the rate in September is higher than the rate a few days out from arrival.
The single-car garage is attractive in the summer season when mountain bikers invade Whistler with very expensive bikes. Even the popularity of the e-bike means that storage is a consideration when renting.
There are no restrictions on your choice of the rental management company. For nightly rental rates on this property and other ski-in/ski-out properties, it is best to search the internet.
Strata
Built in 1988, the development has 27 strata lots. In the strata corporation's expansion plan, the storage area on the lowest floor has been incorporated into the design. Allowing for 4 legal bedrooms.
3 bedrooms
4 bedroom
5 bedrooms
Site Plan
Very simple floor plan layout for this Cedar Ridge site plan. Basically, all the townhomes except for #1 and #15 had the same original floor plan. However, that was back in 1988. Many of the floor plans have been altered over time.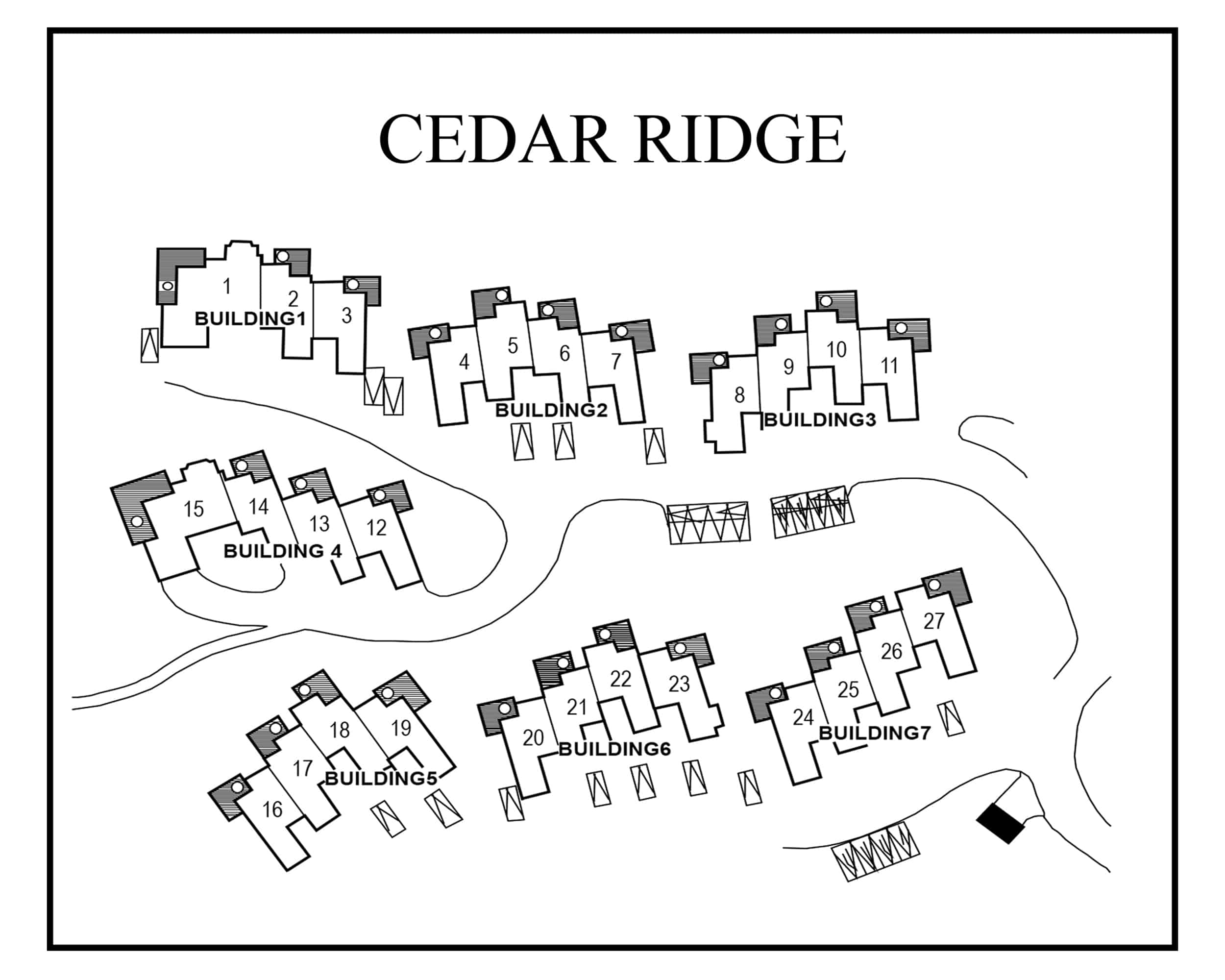 Site Plan/Floor Plan Type
This site plan has the building number and that seemed to be more important to the developer than the floor plan type. However, the letters on the site plan below in conjunction with the building plan will give you what you need to understand the original floor plans.
Floor Plans
The floor plans below were taken from the developer's original designs. The following link provides a Cedar Ridge site and floor plan pdf.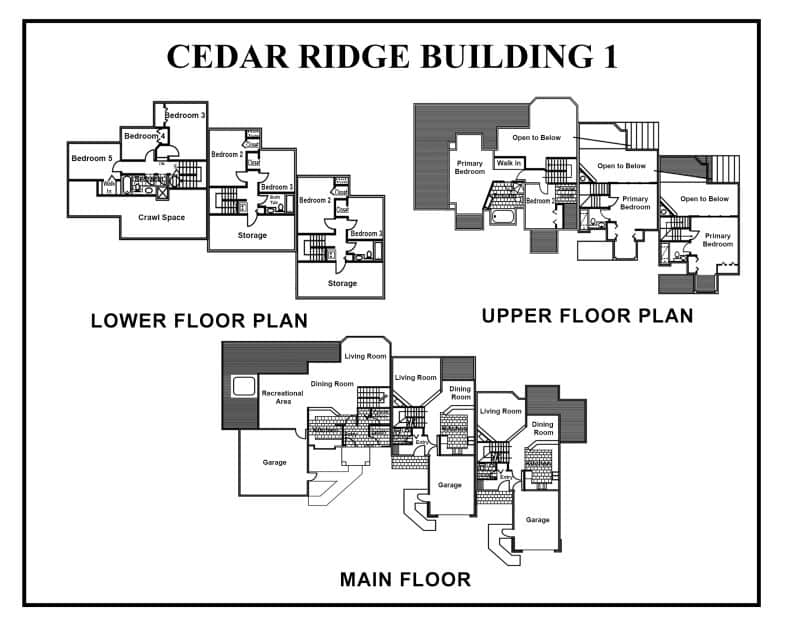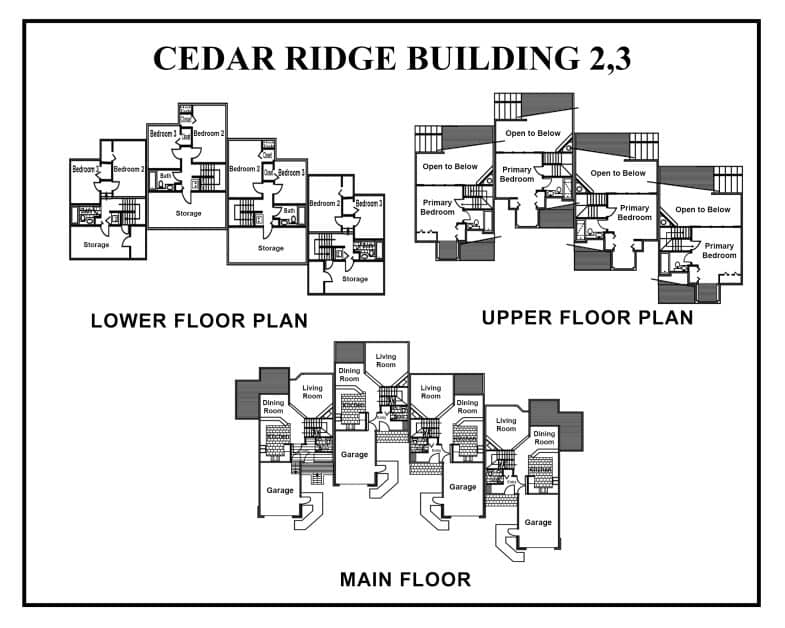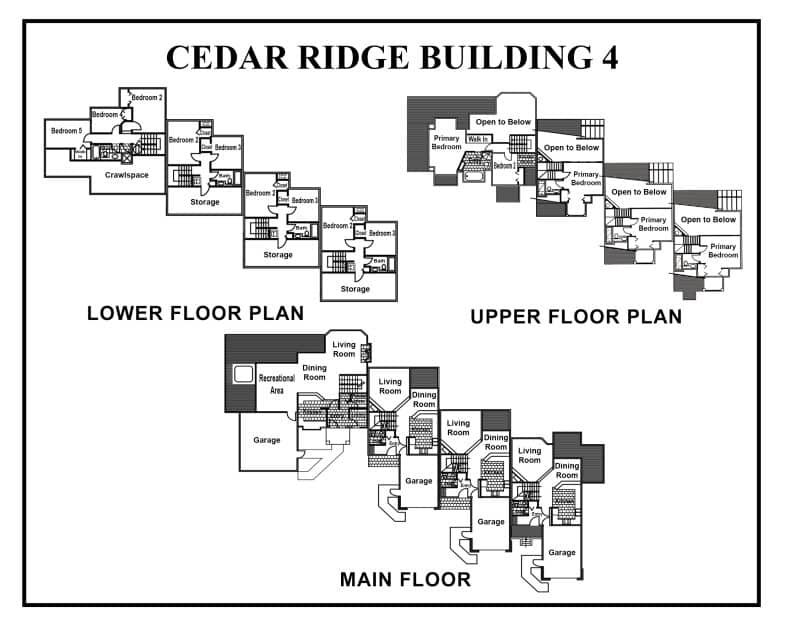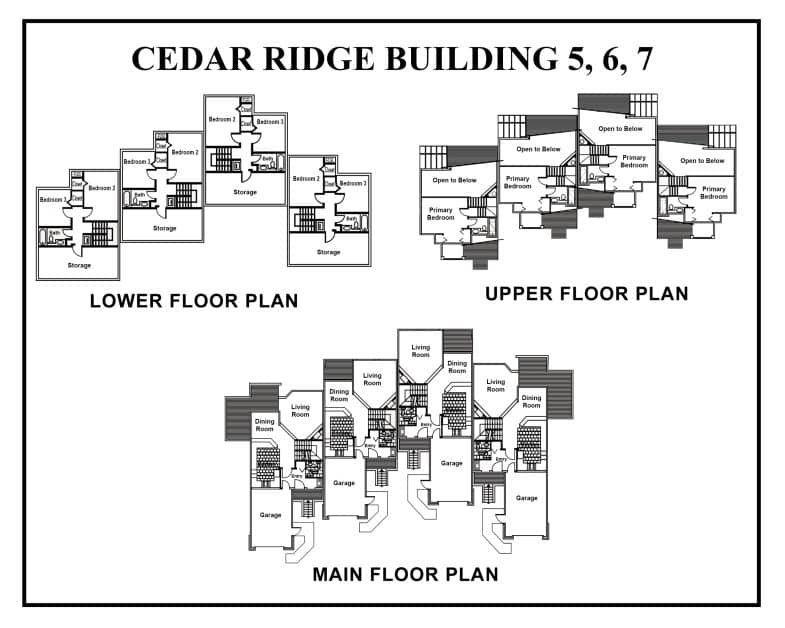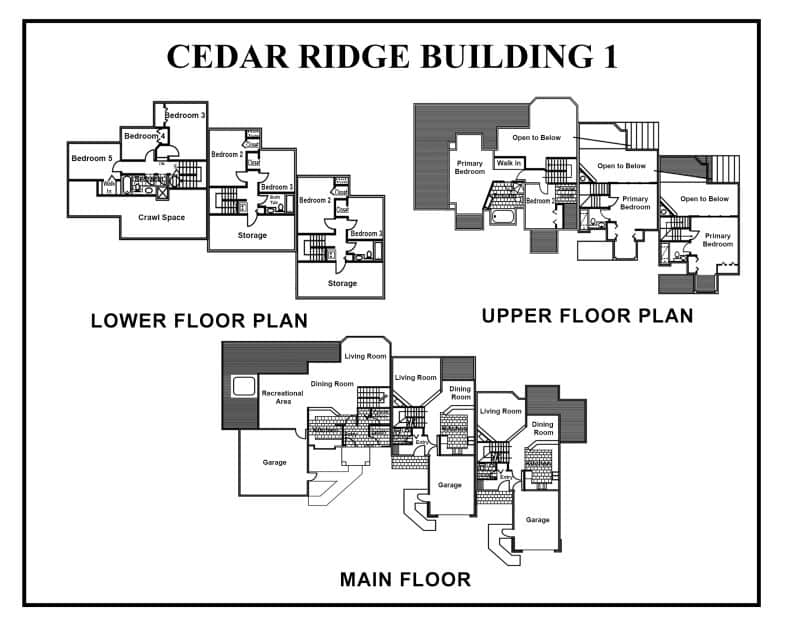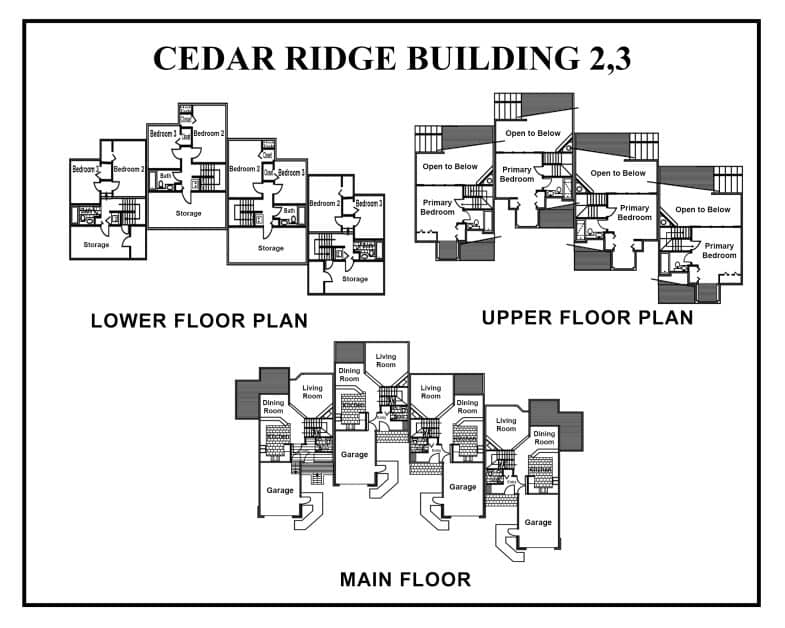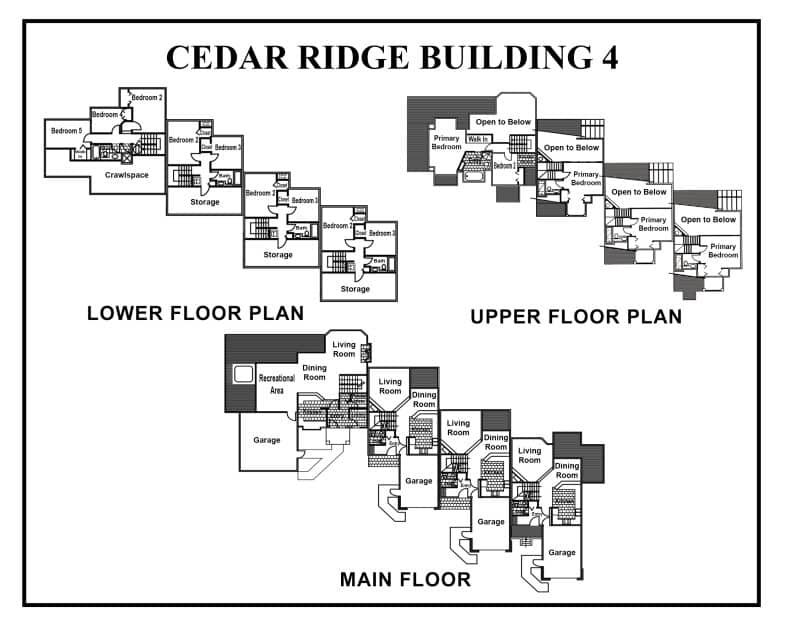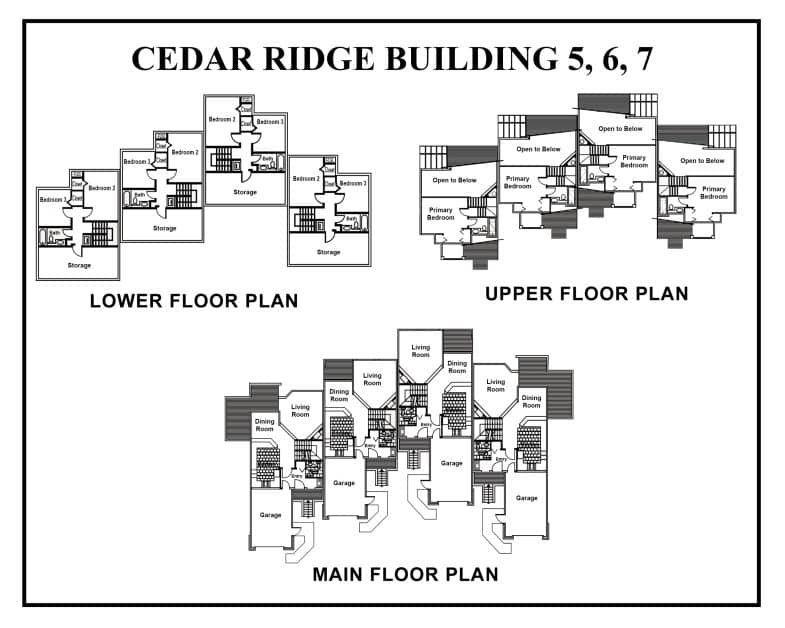 Expansion Floor Plans
Many years ago, the strata council (Home Owner Association) initiated expansion plans for Cedar Ridge see below. These expansion plans incorporated extending the structure out over deck space and out over the top of the flat garage. Being strata, the extension cannot encroach on common property. The townhomes which have capitalized on the extension space can be spotted by looking at their entrance. The original entrance had a design flaw, as the snow comes off the roof onto the path leading to the front door. The townhomes which have been extended and fully renovated have redesigned the entrance to make it less treacherous.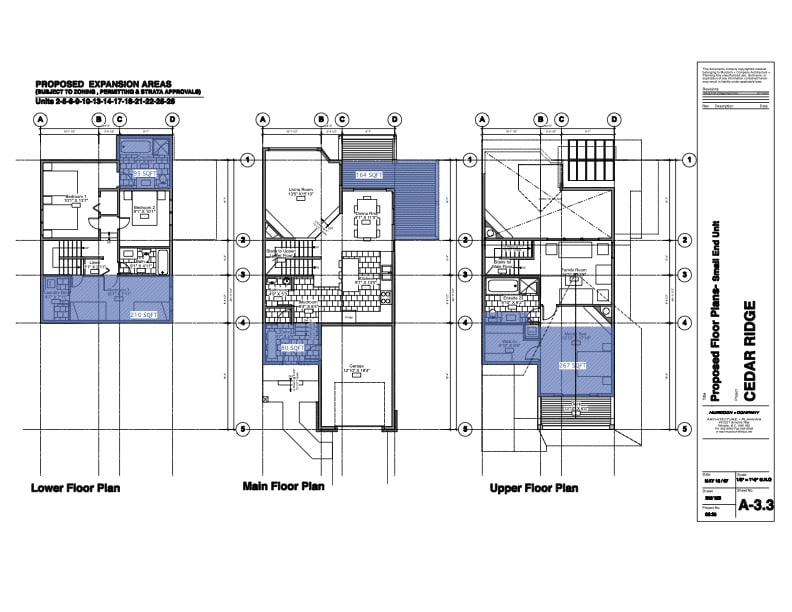 Strata Plan
The Strata Plan VR2299 is the plan which was drawn and registered before the shovel went into the ground to create Cedar Ridge.
Amenities
single car garage
private hot tub
Pets
The Bylaw is vague, possibly on purpose. It does not specify the number of dogs allowed by the owner/resident. This is a typical approach when the property value is so high. Those who have the wealth to purchase this type of asset class do not want to be dictated to over their pets. It is important to check the pet bylaw as it can change.
Fees
In the 2017 (current) Bylaws, it notes that the owner in Cedar Ridge. "An owner must maintain the owner's strata lot. An owner must repair and replace if necessary, windows, doors, garage doors, skylights, and LCP decks, including structural cross members at deck level, deck surface, and sheathing".
Strata fees include:
snow-clearing
landscaping
recycling and garbage removal
Parking
A single-car garage is a huge bonus in any Whistler accommodation. However, like many other developments with a single-car garage, it might be a tight squeeze to fit in the SUV. The garage allows the owner to store skis, boards, and a variety of bikes. The space directly outside each garage can be used to park your car as it also provides access. However, the spaces on either side could be used for communal parking. Therefore, have a really good look at the exterior space around the garage and ask yourself if another car could park there…if the answer is yes, it is possibly designated as visitor parking. Best to confirm the parking with the strata, as it is not registered in the Bylaws.
Storage
There is limited storage inside the townhouses. In other words no massive crawl space for all the extra stuff. The lack of storage makes the single-car garage valuable when owning the property, when renting it out, and when selling it.
Zoning
Cedar Ridge is zoned RM53 which allows for nightly rentals.
Questions
FAQ
Is Cedar Ridge ski-in and ski-out?
Yes. There are 3 ski-in/ski-out trails that service the Cedar Ridge townhomes.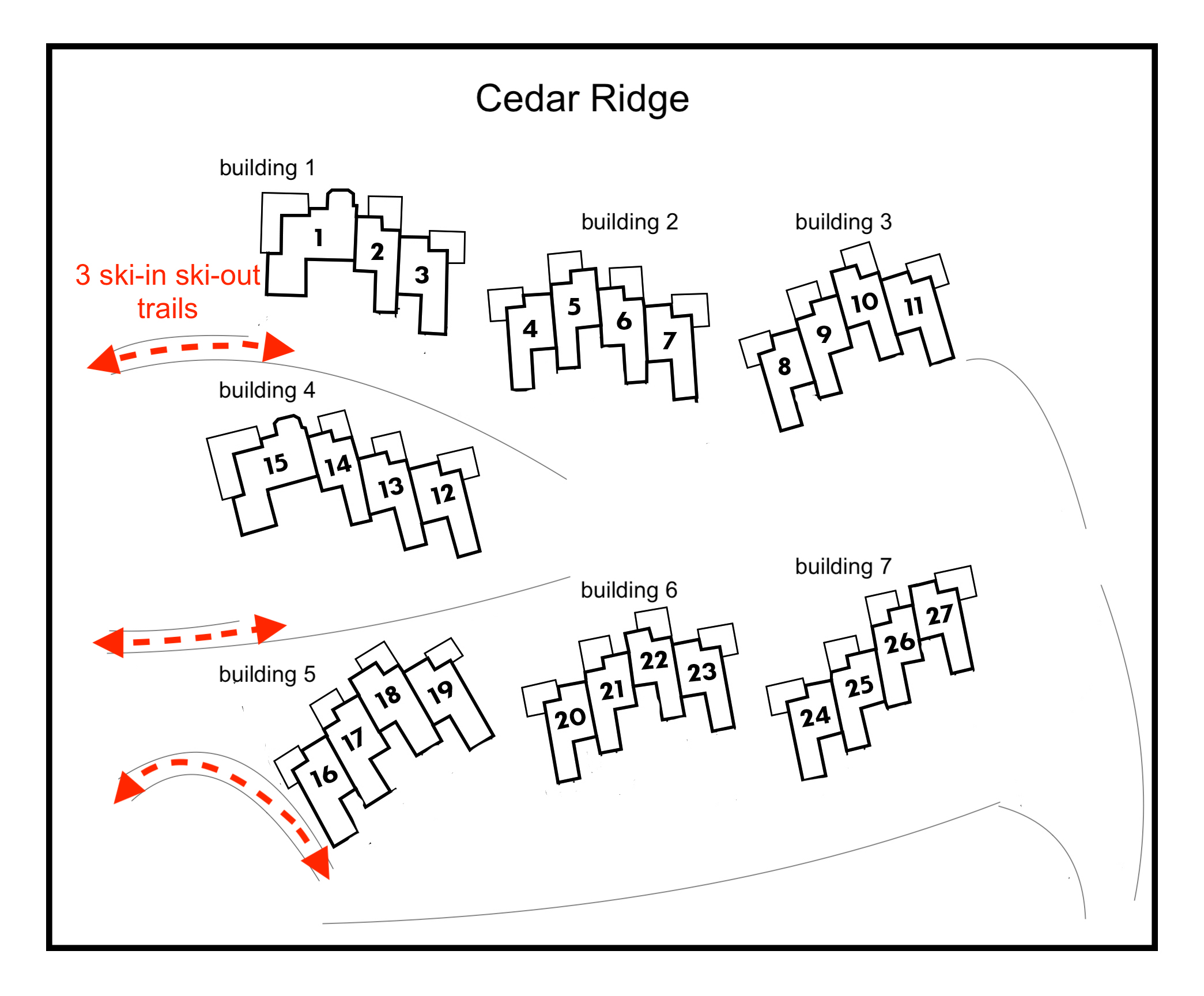 Is Cedar Ridge zoned for nightly rentals?
Yes. You can rent your property out nightly.
Where is the Cedar Ridge ski-in ski-out trail?
There are 3 trails each located on the edge of the slopes. These 3 trails service the 3 rows of townhomes of Cedar Ridge.
Can I walk down to Whistler Village from Cedar Ridge?
Yes. Best to walk down the slopes in winter and summer as Glacier Drive does not have a sidewalk.
Is there a bus service from Cedar Ridge to Whistler Village?
Yes. There is a regular bus service and the bus stops are very close to the entrance of Cedar Ridge off Glacier Drive. q
Does Cedar Ridge allow pets?
Yes. The bylaws do not state how many cats or dogs but it does say that an owner is allowed pets.
There is no ban on foreign investment in Whistler. Therefore, the process is basically the same for residents and non-residents of Canada. If you are starting out and want to understand what the process is for buying a property in Whistler, have a look at the Buying Process page on this site.
Explaining Representation to a Buyer or Seller at the first introduction is a mandatory requirement. Since there is no dual agency in BC the Disclosure of Representation in Trading Services Form (DORTS) is essential for the Buyer or Seller to understand what their designated agent's obligation is to them. DORTS binds the agent to the client but does not bind the client to the agent. In addition, Home Buyer Recission Period (HBRP) would be discussed at that time.
If you think I would be a good fit to work with you and your family, and you are not already working with a Whistler realtor, please contact me.
It's a Good Life in Whistler!
Marion