First Tracks Lodge, 2202 Gondola Way, Whistler, B.C.
First Tracks Lodge (FTL), 2201 Gondola Way, Whistler, BC is slope-side on Whistler Mountain at Creekside. These condos are ideal for the buyer who wants a luxury condominium steps away from the ski lift. In this case, the lift is the six-passenger Creekside Gondola, which is a great way to travel in cold and windy weather.
First Tracks Lodge owners are entitled to join Resort to Resort which allows an owner to exchange a week at another participating resort in Canada, Europe, the USA, Mexico, the Caribbean, and cruises.
Benefits to ownership explained on this page are:
the property management company of Lodging Ovations is owned by Vail Resorts
dedicated rental management program with pooled revenue for those in the rental pool
condos ideal for residential (non-rental) living
flexible use of your property with the Resort Exchange program
Table of Contents
Active Listings
With 84 strata lots at First Tracks Lodge there are a few listings each year. However, there are several floor plans each with varying bedrooms and bathrooms. Therefore, be cautious if you decide to wait for the perfect listing to come on, as you may be waiting for years.
2 bedrooms/2 bathrooms
1,278 sq. ft.
Built 2002
$2,450,000
Listed by Whistler Real Estate Co.
Click the following link to view the Active Ski-in/Ski-out Listings posted by all Whistler brokerages. You will also see everything else posted for Whistler ski-in/ski-out real estate on that page. If there is not a link, best to check out the property on WhistlerListings.com
Market Update
When starting your initial search for Whistler real estate, it is important to understand the current market conditions. If you are not ready to connect with a Whistler realtor and would prefer to do your own homework, I encourage you to study the sales and listing statistics on the Market Update page on this site. The statistics are compiled by the Real Estate Board of Greater Vancouver (REBGV) In addition, the monthly Whistler Real Estate Market Update video is a great way to stay informed in less than 99 seconds.
Location
Terrific location for these true ski-in/ski-out, luxury condominiums at the base of Whistler Mountain. First Tracks Lodge is steps away from the Whistler Creekside Gondola. In addition, within an easy walk is the ski and snowboarding (snow) school, guest services, and a ski/board rental and sales equipment store.
A lot of buyers who are very familiar with Whistler prefer Creekside to Whistler Village. Creekside has a really good grocery store, Creekside Market, a substantial liquor store, several restaurants, and bars, and all this comes without the excitement and noise of Whistler Village.
Dusty's is the après bar of choice in this area, which is across the plaza from First Tracks Lodge. There will be some noise at night when the bar empties. In addition, the snow guns, located near the base are operational from the moment it is cold enough to make snow.
Bus to Whistler Village
If you have had enough quiet time in Whistler Creekside and need the energy of Whistler Village for a while, it is easy to take the bus. The stop is basically outside the front door. Click this link for the bctransit.com/whistler site and look for routes 1 and 2, the Whistler Valley connector will take you from Whistler Creekside to the Whistler Village. The airport bus and the Greyhound bus service to/from Vancouver are also very close.
Location on Whistler Mountain: video
The best way to view the location of First Tracks Lodge is from the Creekside Gondola. This gives you a good sense of the size of the building and its proximity to the Gondola.
Drive to Whistler Village
This video will take you on the 5-minute drive from First Tracks Lodge to Whistler Village.
Google Map
The Google Map is beneficial to show you the location of Creekside from Whistler Village.
Civic Address Map
The purpose of this map provided by the Resort Municipality of Whistler (RMOW) is to show you at a glance what is around FTL.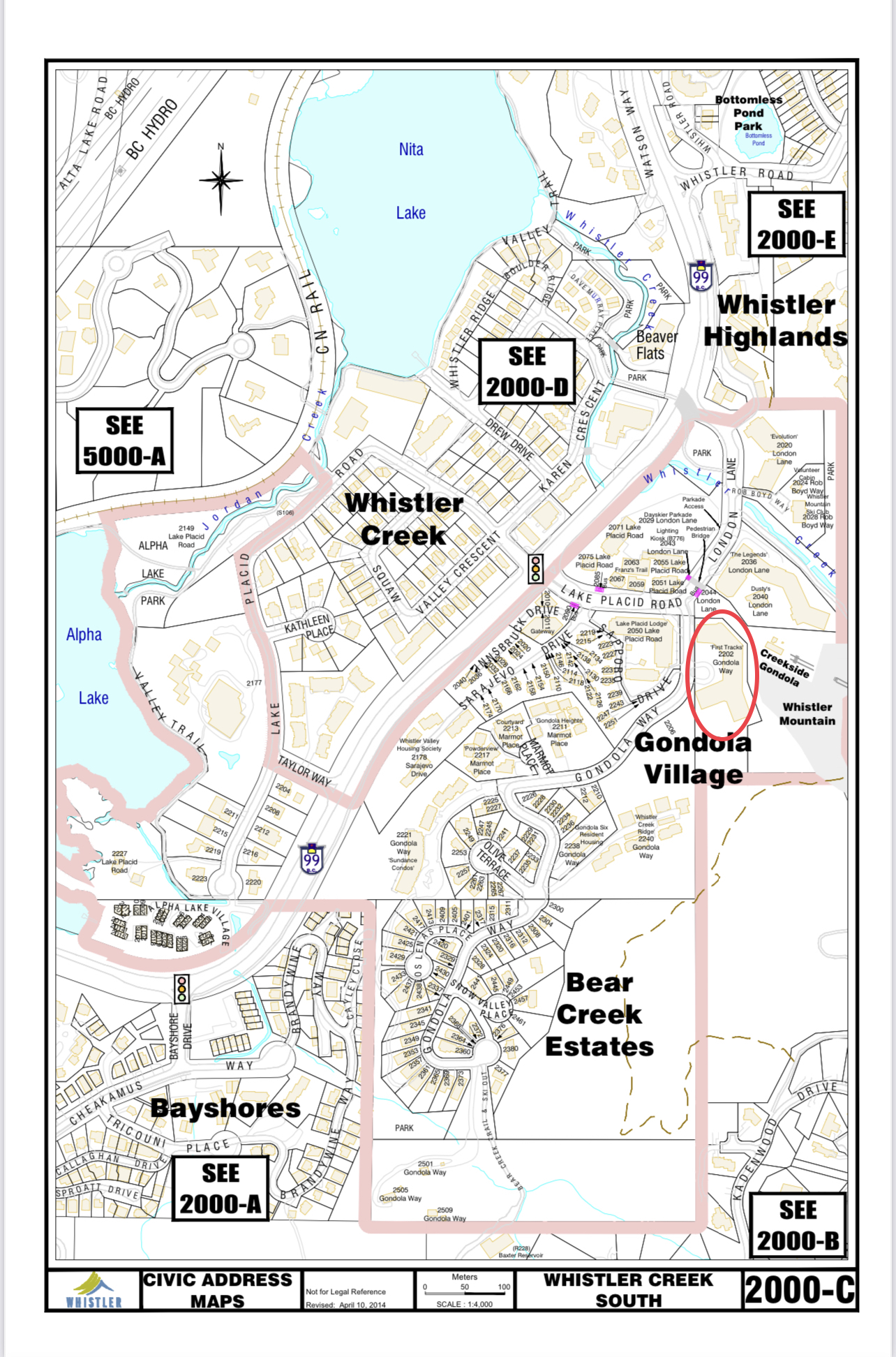 Location in Creekside Video
This video shows the drive from highway 99 along Lake Placid Road to First Tracks Lodge.
Creekside Map
Although this is an old map, it is all we have to show the set-up at Creekside. The main players are still in position so the map is still valid.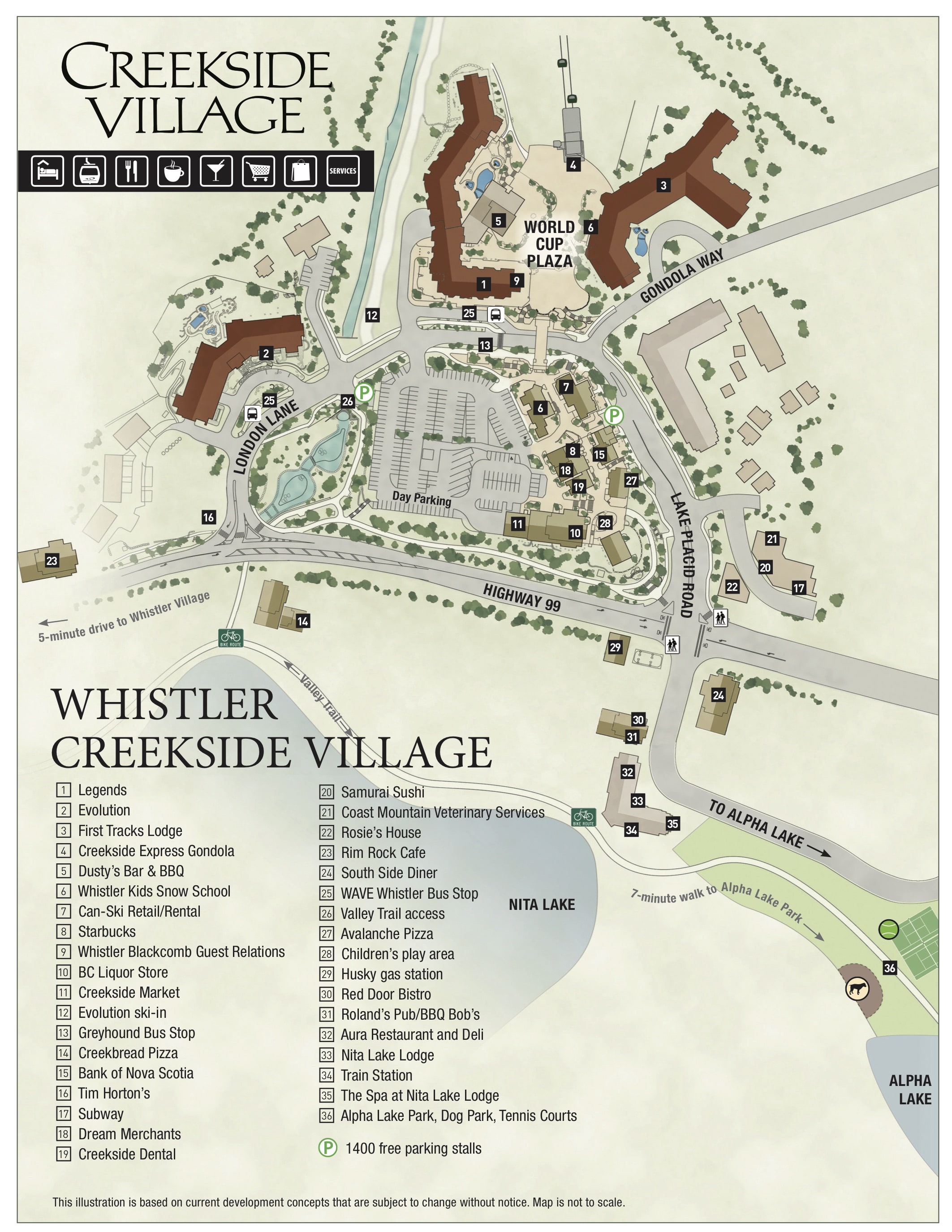 Street View: Video
coming soon
Photo Gallery
The sun hits the back of FTL from about noon to 2pm. Then it travels around to the west-facing side of the building where the pool is located. Skiing the Lower Dave Murray showcases in the commanding setting of FTL.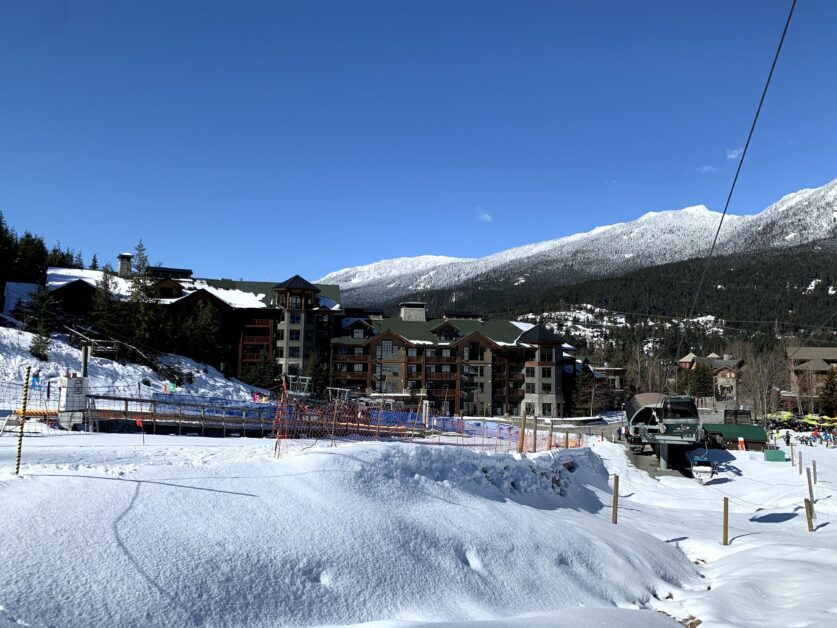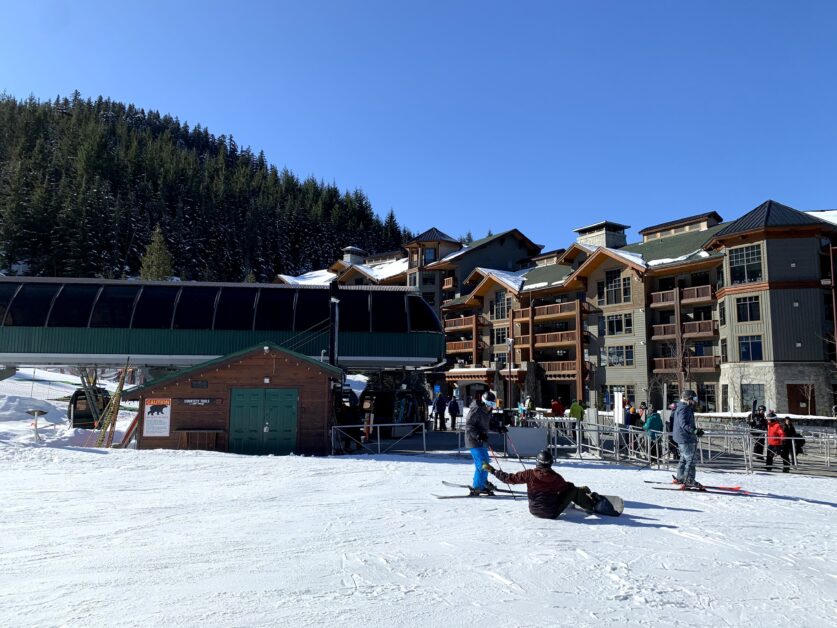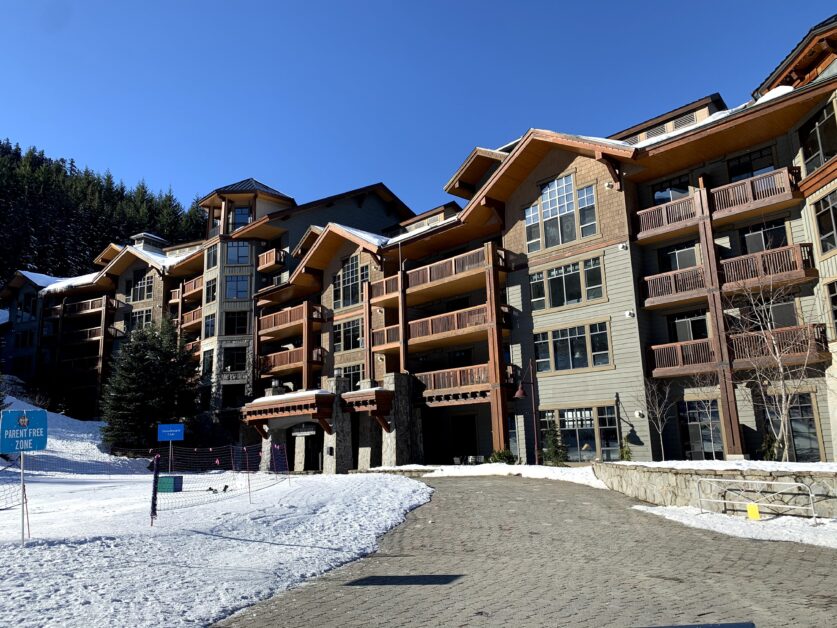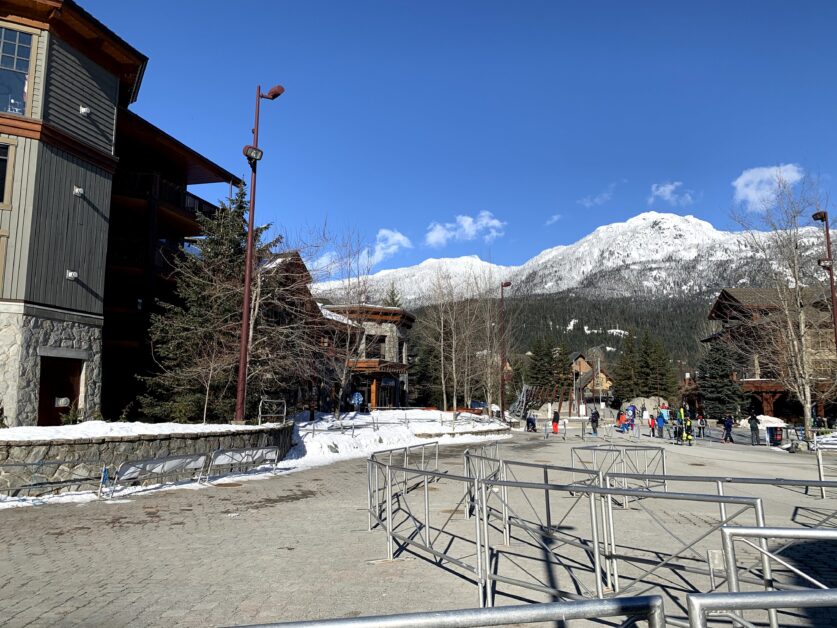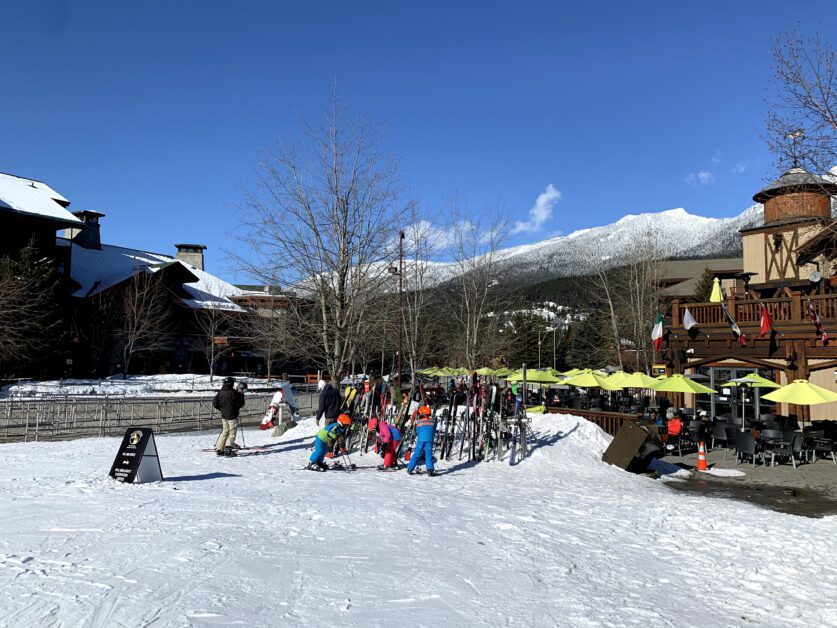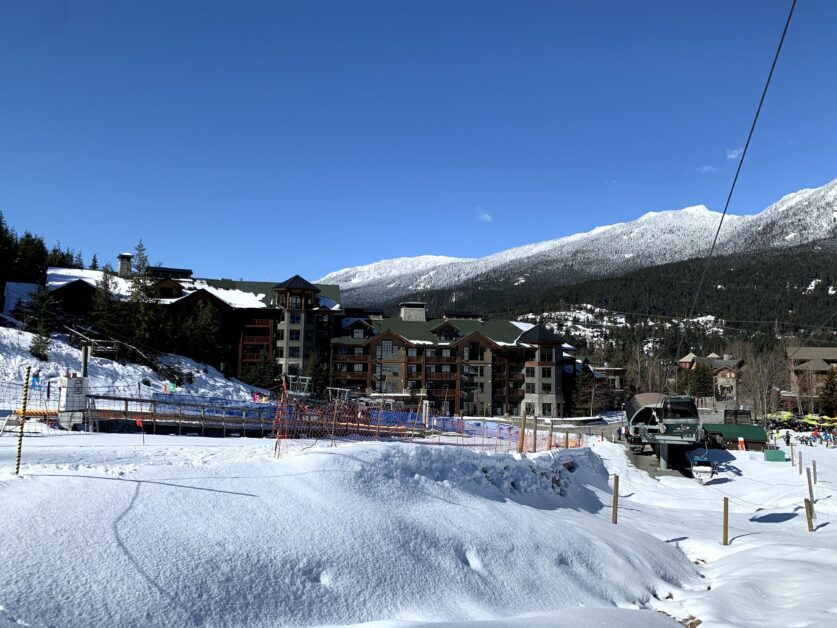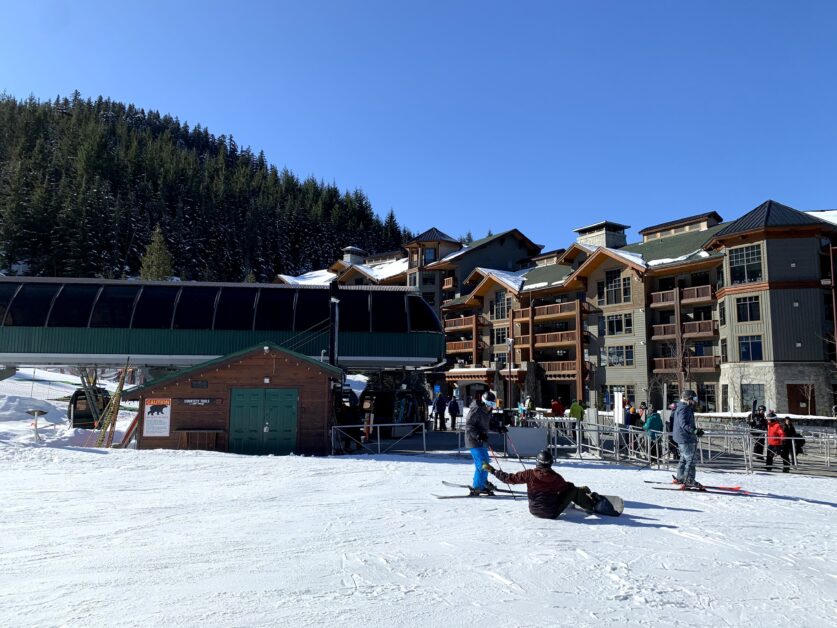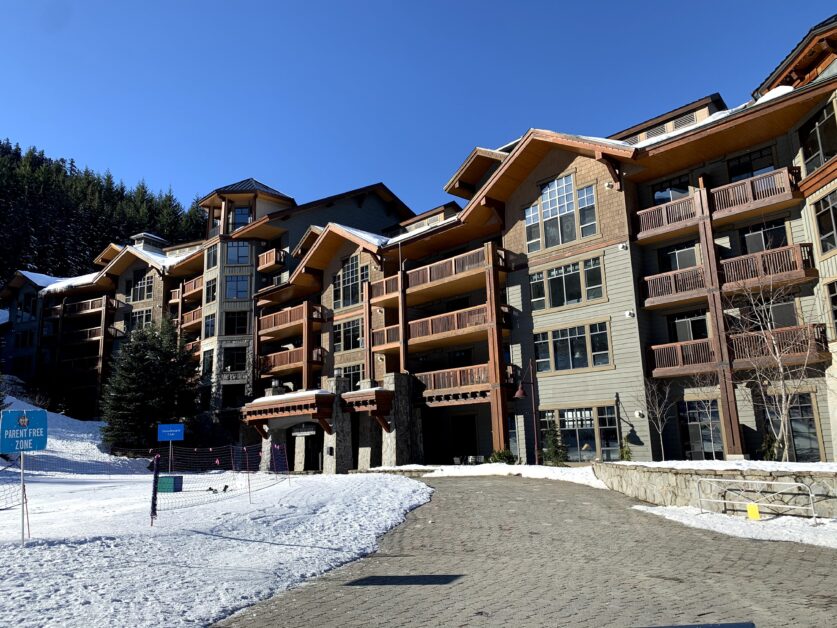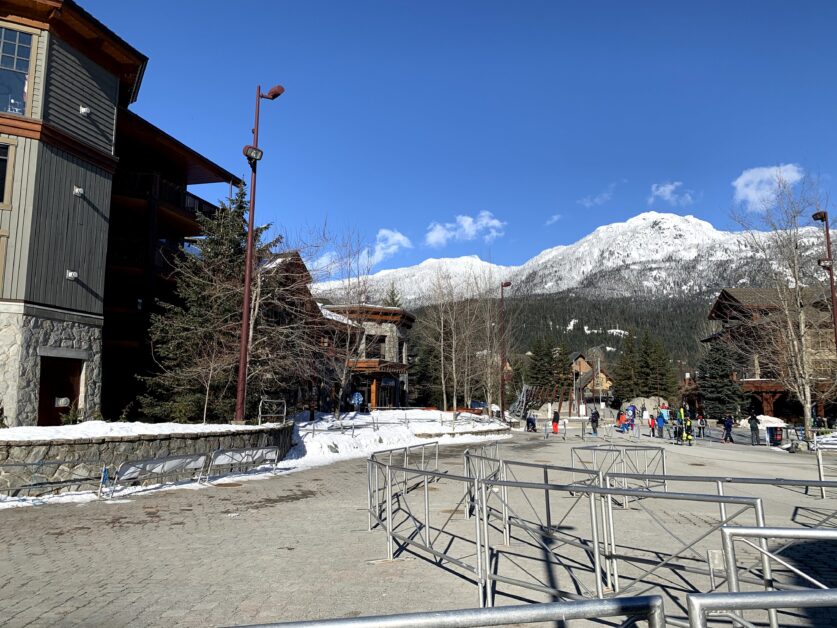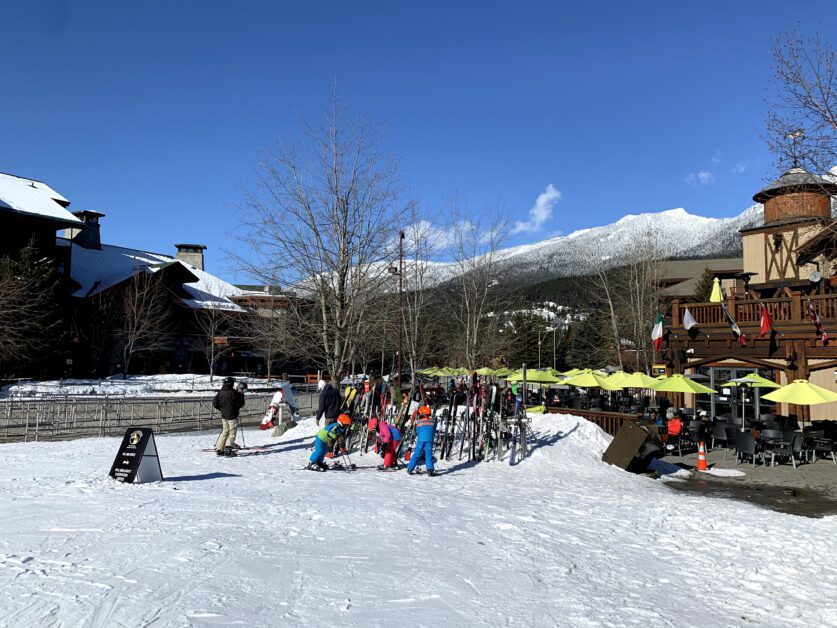 Ski-in Ski-out Trail
The lift access is the main reason why First Tracks Lodge on Whistler Mountain is very popular for buyers and renters. The property really is that close to the Whistler Creekside Gondola. The gondola takes you up to the Red Chair on Whistler Mountain. The door at the back of First Tracks Lodge is the exit from the owner's ski locker room. The whole building was designed around easy access to the lift, and it shows.
Sales
table id=49 /]
Comparable Sales
To view the comparable Sales of Ski-in/Ski-out Condos (Sales: Condos) page on this site. Comparable properties are deemed to be those condos that buyers would consider when deciding to purchase. Otherwise known as a competitive set.
Revenue
The revenue generated in First Tracks Lodge is pooled and after a variety of expenses, distributed to the owners based on their unit's Interest Upon Destruction (IUD) rating. Click the following link for FAQ's on Lodging Ovations.
Lodging Ovations provides an excellent service to owners who want to rent out their property and totally take care of all aspects of managing the unit. You must use Lodging Ovations as your rental management company if you rent out your First Tracks Lodge suite, you cannot do it yourself. Lodging Ovations spends a lot of marketing money to ensure a seamless rental service, so the message to the public must be clear.
Rates
View First Tracks Lodge's Nightly Rental Rates and see what a luxury condominium hotel generates in Whistler Creek.
Rental pool
If you decide to have your property in the rental pool, the revenues from every condo are combined, and then divided up based on a pre-determined formula for sharing the profits. When you are not occupying your condo, it must be in the rental pool. However, you can pull your condo out of the rental pool completely.
There is an obligatory rental management company for this property.
If you want to market your own condo and self-manage your rentals, First Tracks Lodge is not for you.
All revenue is pooled.
When you are not using your condo, and you are in the rental pool, your condo must be available for rental.
The owner or invitee (not a paying guest) may use the condo at any time provided the owner reserves the condo at least 90 days in advance of the summer or winter season or subject to availability. If you want to stay in your condo and you have not given enough notice, you may not be able to do so without a fee being charged to you.
Strata
Built in 2002, this is a 6 story concrete building that was constructed above a 2 level underground, concrete parking structure.
Owner's dogs are allowed: no more than two dogs or three cats, or one dog and one cat.
Guests are not allowed pets.
BBQs are not permitted on the condo balcony.
EV charging available.
If you are in the rental pool there is a cleaning fee after your dog leaves and the next guest arrives. If you are not in the rental pool, you can do what you wish.
Should you decide that you do not want to be in the rental pool, you can renovate your condo to your own taste. However, once your condo returns to the rental pool it must conform to the existing rental standards.
Site Plan
FTL has 1-4 bedroom suites, 84 units, and is zoned for nightly rental. There are 2 units equipped for individuals with physical challenges
Floor Plans
The allocation of the units on the Disclosure Statement was as follows:
5 x one bedroom
13 x one bedroom & den
29 x two bedroom
7 x two bedroom & den
26 x three bedroom
4 x four bedroom
Strata Plan
Click the following link for the Registered Strata Plan BC104. This document is where the listing agent will verify the size of the unit for sale.
Front Desk
The front desk for First Tracks Lodge is located over at Legends, which is a neighbouring Lodging Ovations property. The front desk will help you with everything you need as an owner, and the staff provides good service to the guests. First Tracks Lodge has an on-site Manager, Owner Guest Experience to assist you and your guests with any requests.
Fees
These fees are also outlined in the strata documents. The following fees are included, but not limited to your monthly strata fee:
Gas for the fireplace, plus cable and internet. (Note: Electricity is metered for each unit so it is an additional cost to the owner)
Propane and electricity charges for the common property recreational areas and the lobby
Pool and spa repairs, seasonal decorations, security, elevator, fire safety, window cleaning landscaping and snow removal.
Insurance: The strata insures the building, common property and limited common property, which your strata fee contributes to. Each purchaser will be responsible for insuring the fixtures, furniture, equipment and other personal property installed or placed in their condo, and for obtaining third party liability insurance for their condo.
Furniture, Fixtures and Equipment (FF&E): Keep in mind that you are paying a portion of your strata fees to this FF&E fund. This fund is in place to ensure that the condo looks good to renters. If you use your condo and damage any of the FF&E, you may be asked to finance the replacement of said items before the condo goes back into the rental pool.
When you look at the monthly strata fee, it is almost double what you would see in a lot of other ski-in ski-out properties, there is a valid reason for this: First Tracks Lodge has been very pro-active, since it was constructed, in building up a large contingency fund and a capital fund for future projects. To date, the strata has never had to impose any special levies for additional work or emergency repairs. I think this speaks volumes about how well-run the strata has been.
Parking
The parking is identified in the Registered Strata Plan. Owners of one bedroom, and one bedroom & den are entitled to one parking spot. For owners of two, three, and four bedroom suites are entitled to two parking spaces. Please note, owners who have their condo in the rental program, cannot use their parking spot unless they are staying in their unit. Each parking spot associated to a condo in the rental pool must be available for the guest.
Storage
Extra-large owner storage lockers 3ft wide x 5ft deep x 8 ft high are separate from the guest ski lockers. There is even a separate exit for owners from the ski locker room to the base of Whistler Mountain. The Lodge boasts an impressive lobby that offers a concierge service, a year-round outdoor pool, and two year-round hot tubs. In addition, there is a fully equipped exercise gym, an owner ski or board locker, bike storage, and underground parking. There is a large BBQ area on the pool and hot tub deck area.
In-suite locker: Each condo has an in-suite storage locker which the owner will be entitled to use year-round. Access to the in-suite locker will be permitted only when the owner is actually occupying the condo.
Owner locker: There is a secure room on the main floor with direct access to the mountain. This room contains one storage locker for each residential lot (condo). These lockers are for the use of the owners only. Each of these lockers is approximately 3 x 5 x 8 feet and were intended to accommodate bikes, skis and boards, and golf club storage. The Bylaws of the Strata Corporation provide that each condo owner will be entitled to use this locker whether or not they are staying in their condo.
Guest Ski and Board Storage: There is a separate, secure room on the main floor which contains 84 lockers. This is for the use of guests while they are renting the condo.
Bike Storage: For guests, there is storage on the main floor for approximately 30 bikes. On P2 there is storage for another 30 bikes. This is important as Whistler Mountain at Creekside now uploads bikes on the Gondola. In addition, the trails have been expanded on Whistler Mountain to encourage uploading from Creekside.
Zoning
First Tracks Lodge is zoned for Tourist Accommodation meaning that if you wish you can rent out your property on a nightly basis. Restrictions apply and are outlined on this page.
Questions
If you are starting out and want to understand what the process is for buying a property in Whistler, have a look at the Buying Process page on this site. Print off the pages for a comprehensive Buyer's Guide.
Representation
If you think I would be a good fit to work with you and your family, and you are not already working with a Whistler realtor, please contact me.
It's a Good Life in Whistler!
Marion
Marion Anderson *PREC manderson@sutton.com (604)938-3885